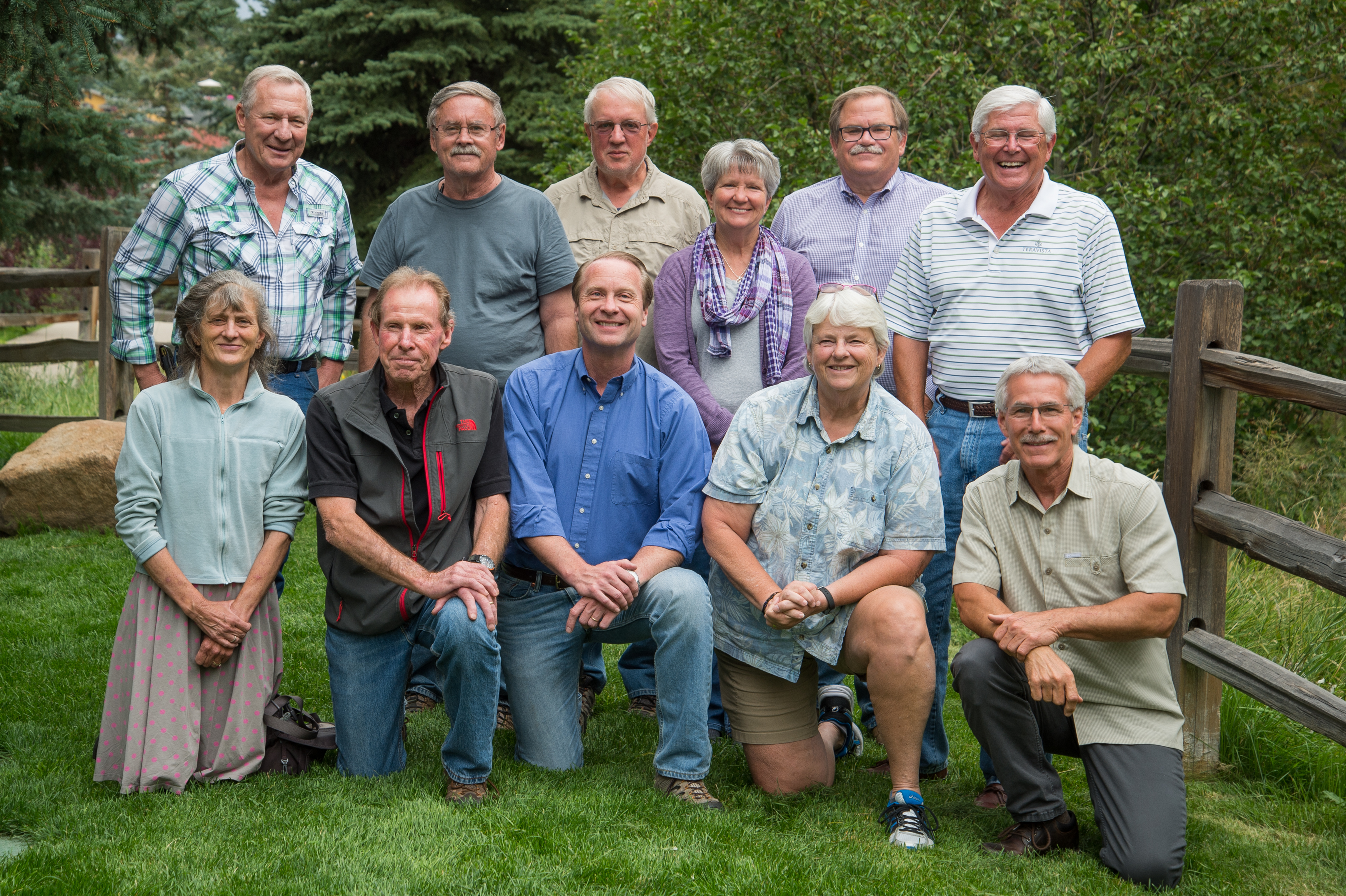 Board of Directors Pictured (L-R) Front Row: Carly Lober, Pete Sinnott, Mark Holdt, Gail Albers, Charlie Johnson; Back Row: Art French, John Nolan, Vaughn Baker, Karen Thompson, Curt Gleaves and Robin Harding; Not Pictured: Wanda Curry and John Cooper
MEET OUR BOARD & STAFF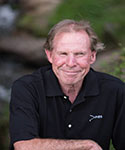 Peter Sinnott
President Peter Sinnott joined EVLT's Board in 2014, having been a Glen Haven easement landowner and EVLT member since 2006.  Pete spent his entire career in the golf course construction, maintenance and landscape industry, eventually founding ServiScape, a golf management and landscape business. Pete is a past-president of Estes Park Rotary.
---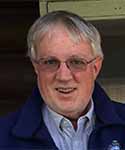 Vaughn Baker
Vice President Vaughn Baker retired as Superintendent of Rocky Mountain National Park in September 2015, after 31 years with the National Park Service, and joined the EVLT Board just a few months later.  The breadth of Vaughn's experience in conservation-related issues serves EVLT well.  Vaughn is serving on the Educational Events Committee.
---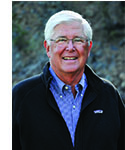 Robin Harding
Vice President Robin Harding was elected to the Board in 2015. He fell in love with Estes Valley when he first visited as a Cheley camper in the late 1950s and retired here in 2007. Robin worked in advertising for the Mississippi Governor's Office of Economic Development before forming his own advertising agency as well as a corporate promotions company. He serves as Vice President of the Tahosa Valley Landowner's Association.
---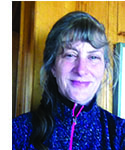 Carly Lober
Secretary Carly Lober began volunteering for EVLT in 2014 and joined the Board in 2015. She worked for 25 years as a Park Ranger with the National Park Service, mostly in Yosemite, before retiring to Estes Park. Carly is on the Executive Committee of the Poudre Valley Group of the Rocky Mountain Chapter of the Sierra Club and serves as a Board member of the Estes Valley Watershed Coalition, representing the Upper Big Thompson River watershed.
---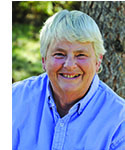 Gail Albers
Assistant Secretary Gail Albers, elected to the Board in 2015, joined EVLT in 2011 when she and her family placed a conservation easement on the family property purchased by her grandfather in the 1930s. Gail retired as Program Director at the YMCA of the Rockies and then spent four summers as Girl's Camp Director for Cheley Colorado Camps. She serves on the Boards of Quota Club of Estes Park and Loving Spirit, Inc., and on the National Standards Commission for the American Camp Association.
---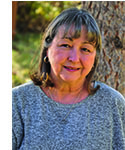 Wanda Curry
Treasurer Wanda Curry became a Board member in 2015. She became a member of EVLT in 2000 after she and her husband placed a conservation easement on their newly-purchased property. She moved to Estes Park to live full-time following her retirement as Chief Financial Officer for Entergy Nuclear Operations in Mississippi.
---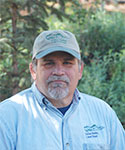 Curt Gleaves
Assistant Treasurer Curt Gleaves arrived in Estes Park in 2006 and joined the EVLT Board in 2010 after being actively involved in monitor activities since 2007. He is an attorney and is President of Chapin Financial Management in Estes Park. Curt is active on the Legal and Finance Committees.
---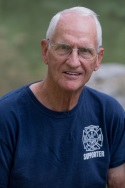 Dr. John Cooper
John joined the EVLT Board of Directors in 2017. He is a retired Pediatric physician, having practiced 25 years in Greeley, Co., and 19 years in Estes Park – at EPMC and the  Estes Park Salud Clinic. He's also a retired U.S. Army Medical Corps officer, having been on Active Duty and in the Active Reserves over a 34 year period. John has been a Land Trust monitor for 19 years.
---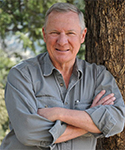 Art French
Art French joined EVLT's Board in 2013, quickly becoming involved in the mission of the Land Trust after purchasing a property protected by a conservation easement.  Art has a passion for land conservation and a broad perspective of land trust issues from his 33-year career as a minerals and petroleum geologist for Mobil Oil. He is actively involved in the Land Protection and Stewardship Committees.
---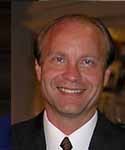 Mark Holdt
Director Mark Holdt, owner of Mountain Sage Consulting joined EVLT in 2016.  Mark has over thirty years of experience in helping organizations realize their potential through board development, strategic visioning, and financial analyses. Mark has been involved with the Estes Park community for most of his life, and is currently an active Sunrise Rotarian.  Mark begins his EVLT term with a commitment to the Board Development Committee.
---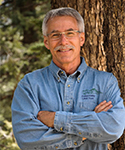 Charlie Johnson
Director Charlie Johnson joined EVLT in 2013. He is currently employed as a land agent for Larimer County Engineering and Department of Natural Resources, for which his responsibilities include acquisition of conservation easements, fee open space, trails and fishing easements. Charlie resides in Loveland and works on the Public Relations and Land Protection Committees.
---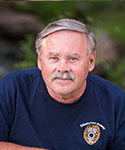 John Nolan
Director John Nolan joined EVLT's Board of Directors in 2014. John brings administrative expertise to the board as he served 24 years in the field of medical administration for the US Army and later in the Defense Finance and Accounting Service in Denver. John retired in 2009 and moved to Glen Haven in 2012.
---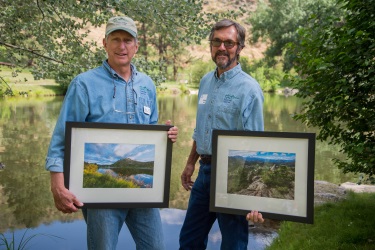 Honorary Board Members Craig Axtell (Left) and Leo Weber (Right)
Craig and Leo have been EVLT Directors for many years and continue to be active with the organization. As Honorary Board members, they help guide the land trust. But as they put it, don't have to go to any more meetings.
---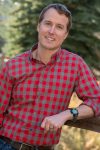 Jeffrey Boring
Executive Director Jeffrey Boring joined EVLT in May 2016. Prior to joining the Land Trust, Jeffrey worked with the Larimer County Natural Resources Department and the Big Thompson Watershed Forum in Loveland. Jeffrey also worked as a Conservation Director for the Athens Land Trust in Athens, Georgia and began his conservation career in the Atlanta office of The Nature Conservancy.
---
   Karen Monks
Business Manager Karen Monks, provides back office management and support—accounting, HR, and IT. Her tenure at EVLT began in 2016. Before joining EVLT Karen was a corporate attorney in the high tech industry. She and her husband Will have lived on Rams Horn Mountain for the past twelve years.
---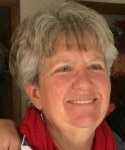 Karen Thompson
Office Manager/Communications Associate Karen Thompson was on the EVLT Board of Directors briefly, before joining the staff in November 2017. Previously, she was employed by the Town of Estes Park as the Executive Assistant in the Community Development Department (Planning, Zoning, & Building). She's very active in numerous local civic groups, including serving as Fund Development Chair of the Estes Park Rotary Club.