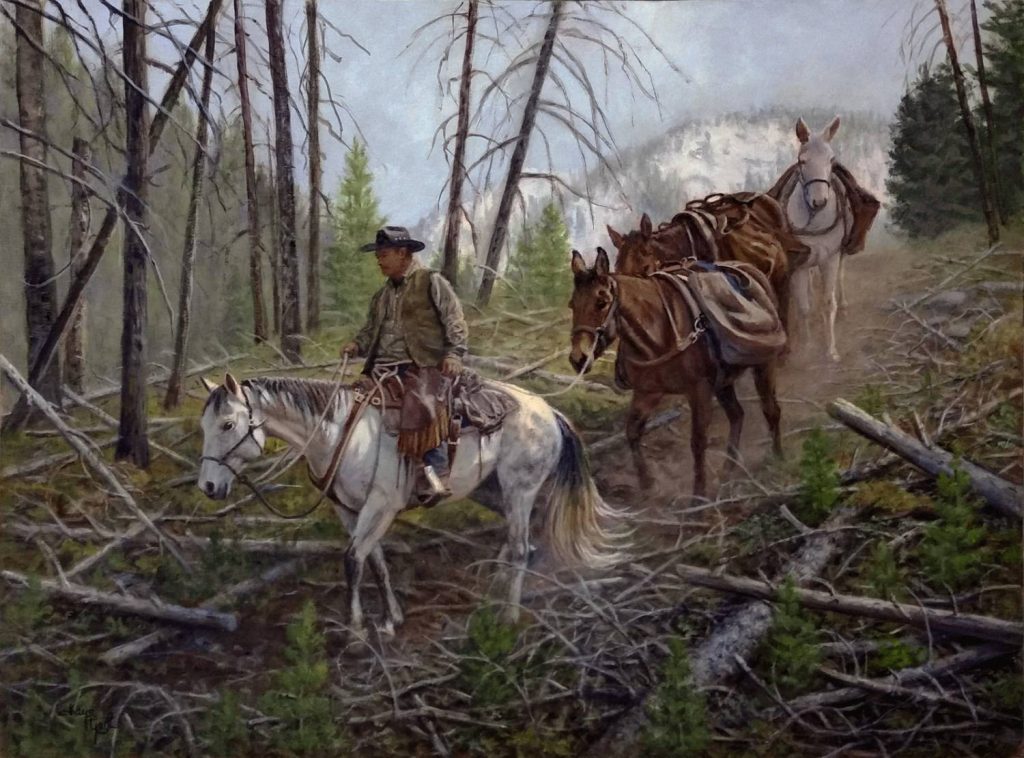 The Windows to the West Art Show & Sale is an incredible opportunity to purchase gorgeous art and support the land trust. The Estes Valley Land Trust will receive 10% of the price of original artwork purchased by our members. You'll need to print and bring the Estes Valley Land Trust's 2017 Affiliate Certificate to the Gala or Art Show to show you're a land trust member. Please contact the Estes Valley Land Trust if you plan to go to the Gala, or Art Show; we'd love to meet you there.
The Gala is scheduled on Friday, June 2, at 6:00 pm. The Gala offers an exclusive introduction to the artists and their art, accented with live music, heavy hors d'oeuvres, wine and other refreshments. The Gala also features a silent auction of selected works donated by artists in the show. Cowboy boots, bustiers, and bolo ties are recommended for the Gala, but not required. Enjoy an evening of Western hospitality and have the first opportunity to meet the artists and purchase art. Estes Valley Land Trust members receive discounted tickets ($40 versus $60). Please contact us (970-577-6837 or evlt@evlandtrust.org) to receive this special offer.
The Art Show is scheduled 10:00 am Saturday, June 3 – Sunday, June 4, 3 pm. A special education program will begin at 1 pm on Saturday and will include artist demonstrations with a focus on various subjects and techniques. Entrance is $5.
The Estes Park Western Heritage Foundation sponsors the Windows to the West Art Show & Sale as a major fundraising event to support its mission "to preserve and promote the Western heritage of Estes Valley in art, education and culture." Follow the show's website —WindowsWestArt.com–to see the artists and their artwork, and for more details.