The Estes Valley Land Trust Connects People with Nature.
Our purpose
For generations, people have recognized that there is something special in the Estes Valley—something not found elsewhere, something intimately linked to the pristine beauty of the area's natural landscapes. The core purpose of Estes Valley Land Trust is to preserve those special qualities of This Beloved Place so they may continue to bring a sense of awe to our children and grandchildren and great-grandchildren … forever. See our FAQs to learn more about preserving the beauty of the Estes Valley by donating a conservation easement to the Estes Valley Land Trust.
Our Mission
The mission of Estes Valley Land Trust is to preserve and protect open space, valleys, wetlands, streams, ranch lands, and wildlife habitat in the Estes Valley and surrounding area. Lands adjacent to Rocky Mountain National Park and the Arapaho-Roosevelt National Forest are of special concern.
Historical Highlights
At a dinner party in 1987 some local residents ardently discussed the need for an organized protection and preservation of the beautiful surroundings of the Estes Valley for future generations to see and enjoy. After several meetings, a land preservation nucleus took shape and Articles of Incorporation for Estes Valley Land Trust (EVLT) were filed with the Colorado Department of State on May 8, 1987. In August of that year, the Internal Revenue Service recognized the Land Trust as a 501(c)(3) tax-exempt corporation.
Accredited and Certified
EVLT is accredited by the Land Trust Accreditation Commission, an independent program of the Land Trust Alliance. This means that EVLT meets very high national quality standards, has proven to uphold the public trust, and makes every effort to ensure that conservation efforts are permanent, keeping its promise of permanent land protection. Read More 
Meet Our Board & Staff
EVLT is fortunate to have great Board and Staff members working hard for the mission of land conservation.  These are the people you work with when you join the EVLT community.   Read More
Grounded
EVLT is a well-grounded organization. Prior to 2007, EVLT was managed entirely by volunteers. In its first 25 years, 56 individuals served on EVLT Boards, some of them donating many hours each week for many years. EVLT will always be in debt to those previous board members, the generous donors, and the hundreds of volunteers who gave EVLT its roots and developed its extensive base of conservation easements.
Special recognition goes to:
OUR FOUNDERS in 1987 — Jim Crain, Pieter Hondius, Robert Irvin, Lorna Knowlton, Ralph Read, Roland Retrum, Maurice Worley OUR "SUPERSTAR" CLUB WITH 10+ YEARS OF SERVICE — Jim White (23 years), Wendell Amos (21 years), Ken Oldham (18 years), Jim Crain (16 years), Bill Lamm (16 years), Marv Gee (14 years), Pieter Hondius (14 years), Kim Barrier (11 years), George Hix (10 years)
Our Past Board Members – This slide show names each of the steadfast members of EVLT's board throughout the years.  We remain indebted to each of them for their guidance and service.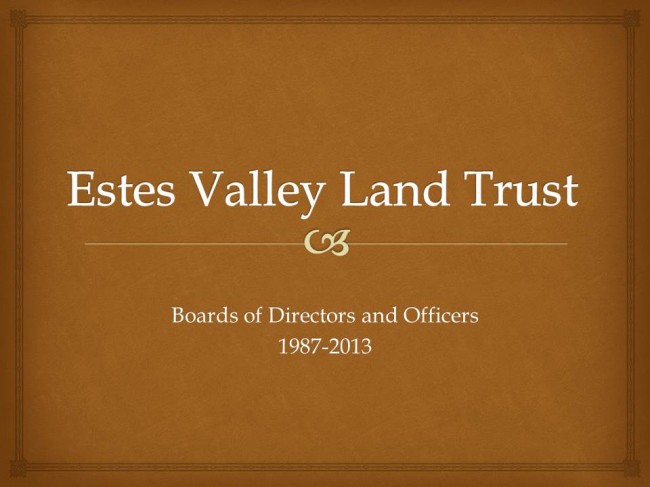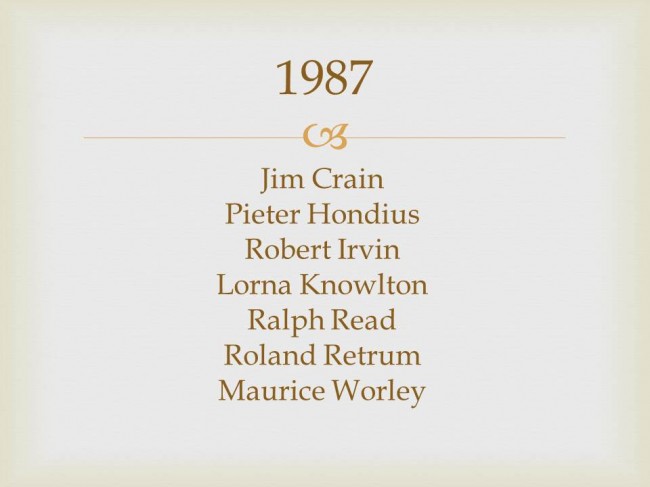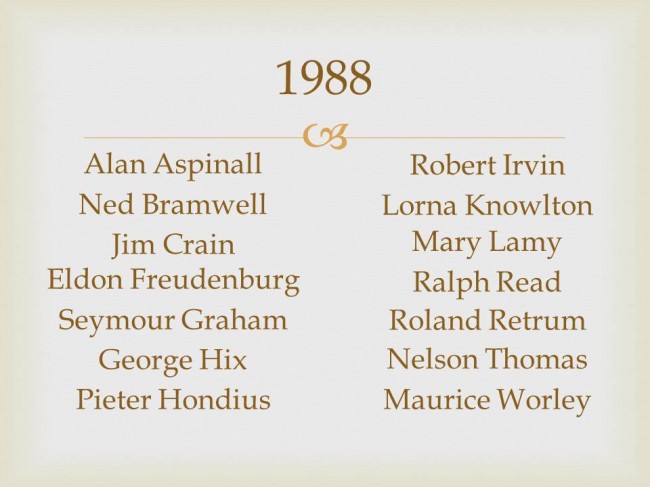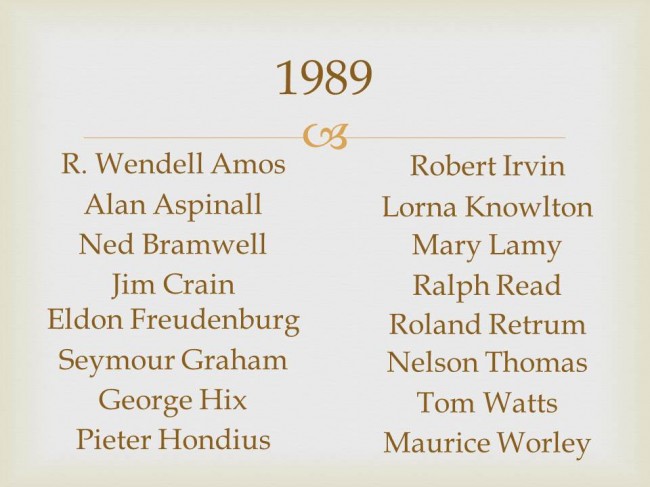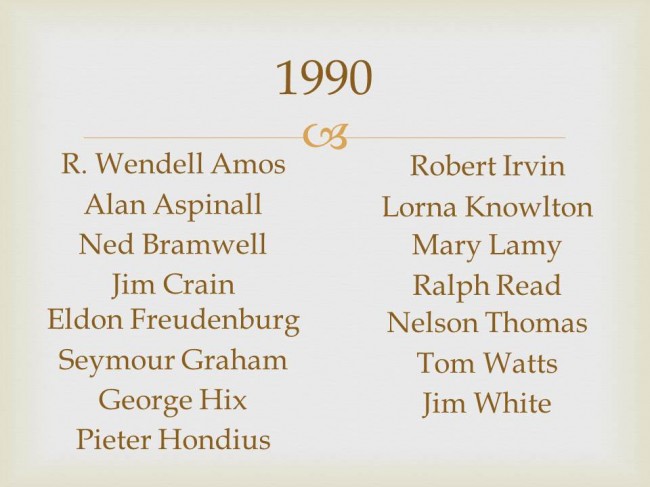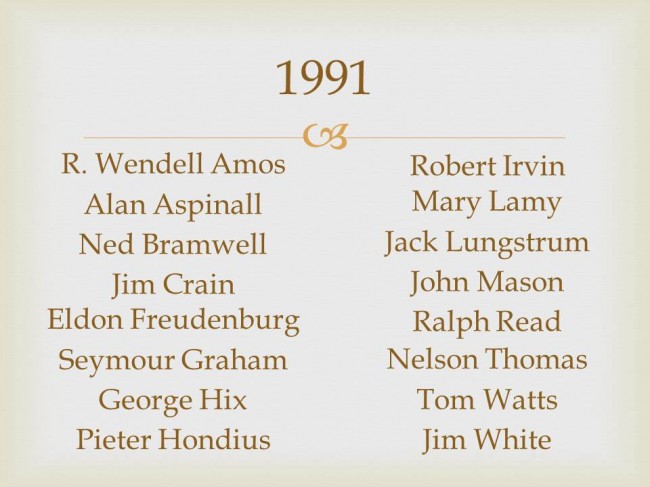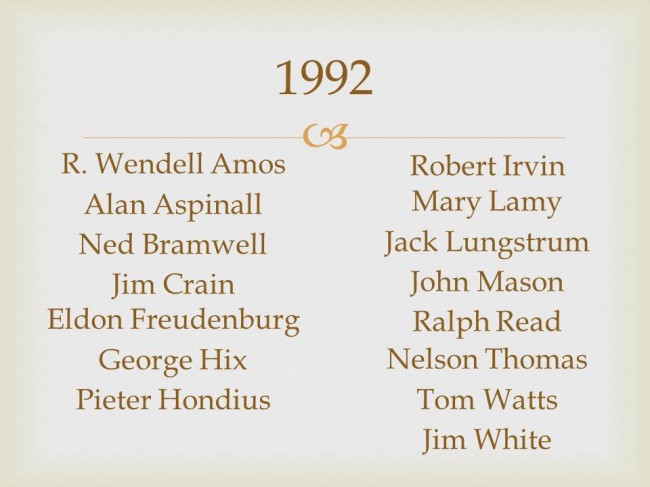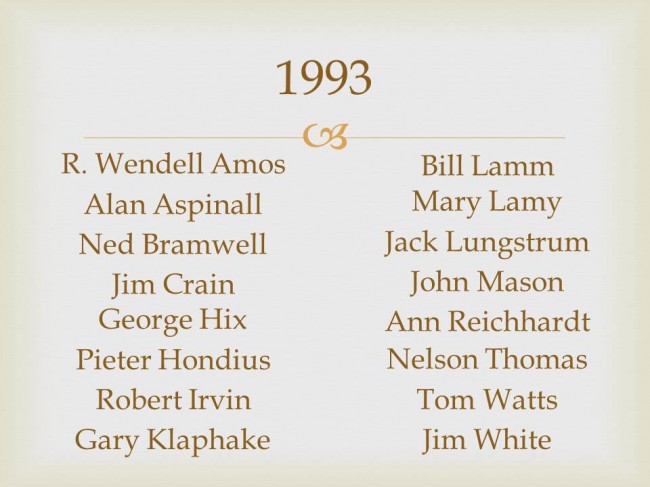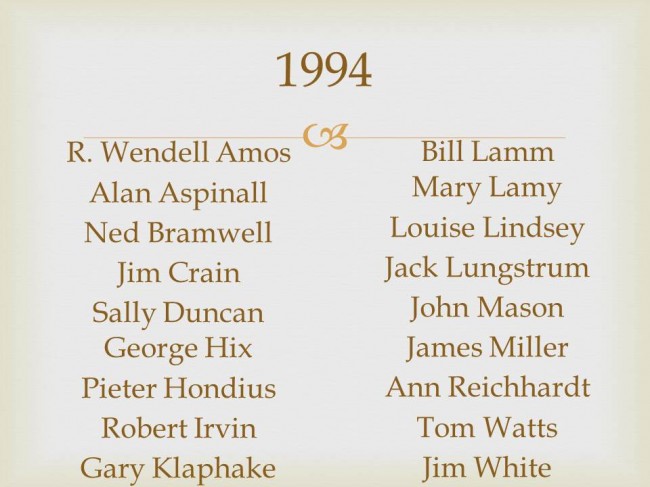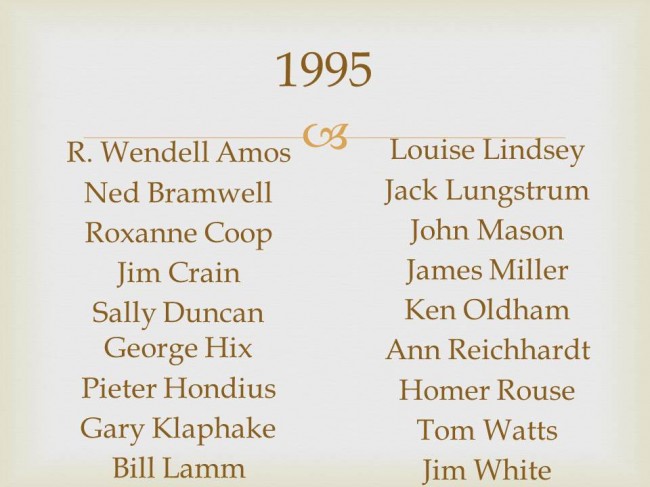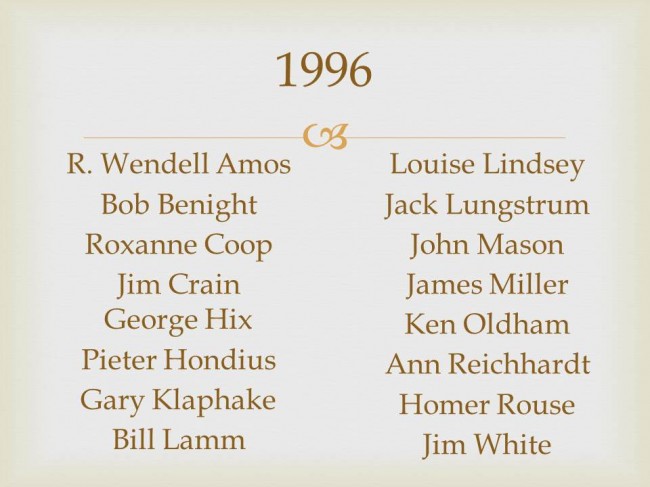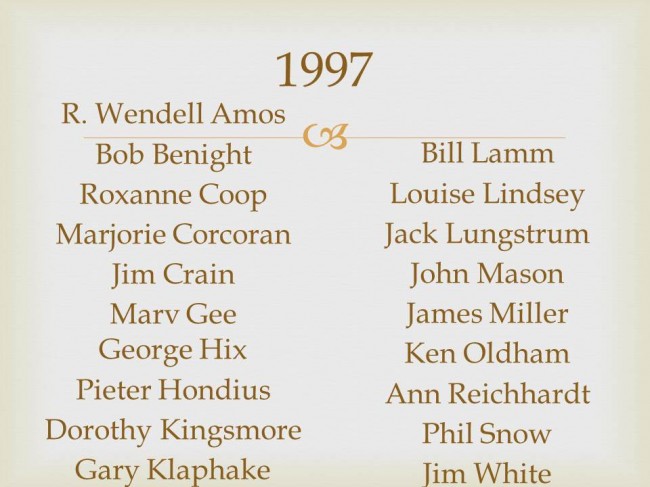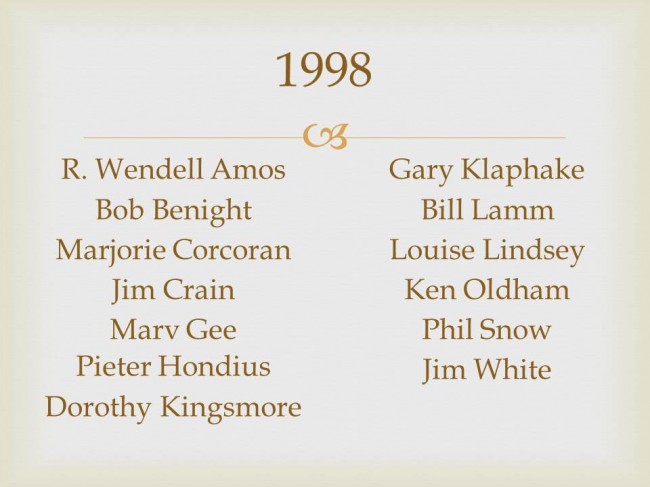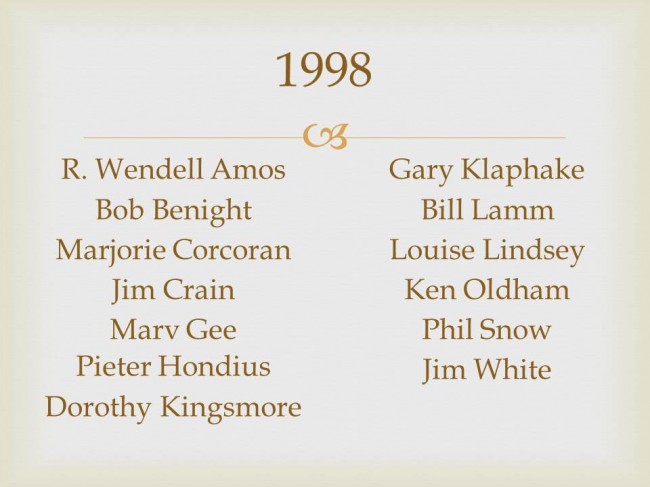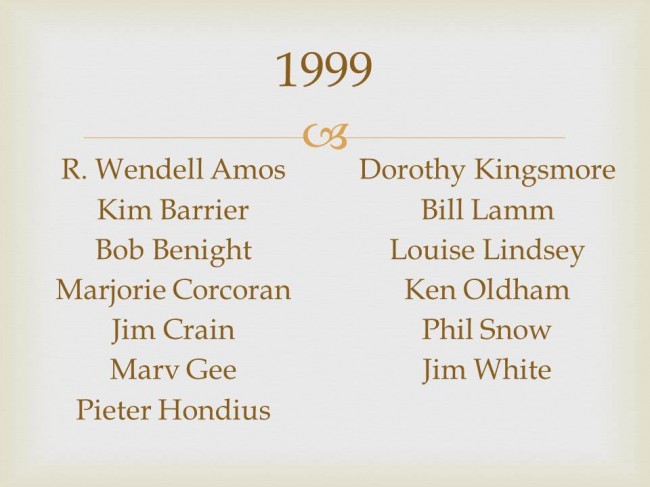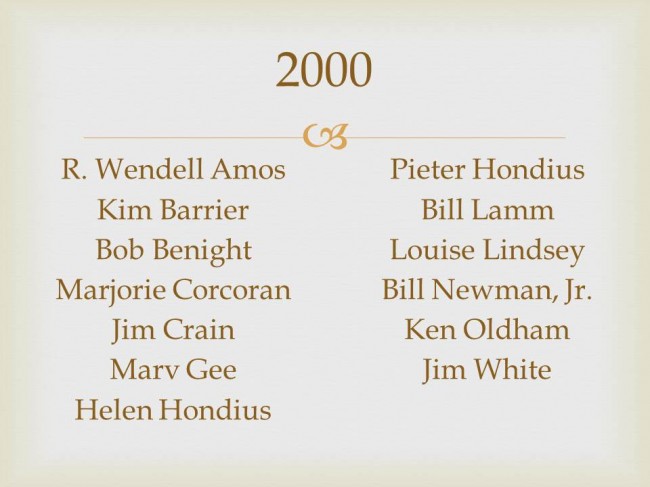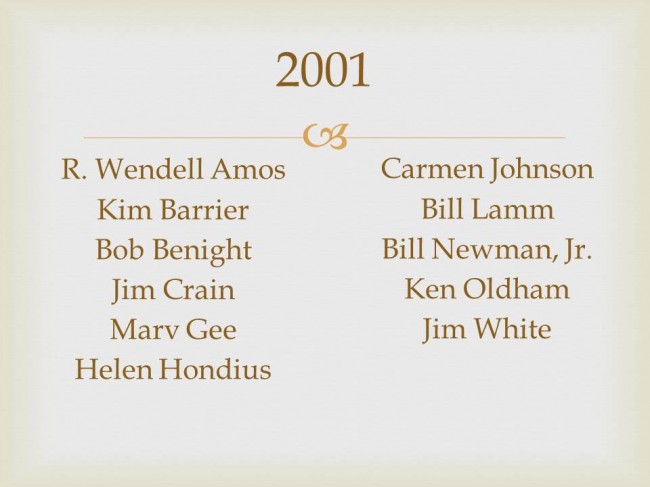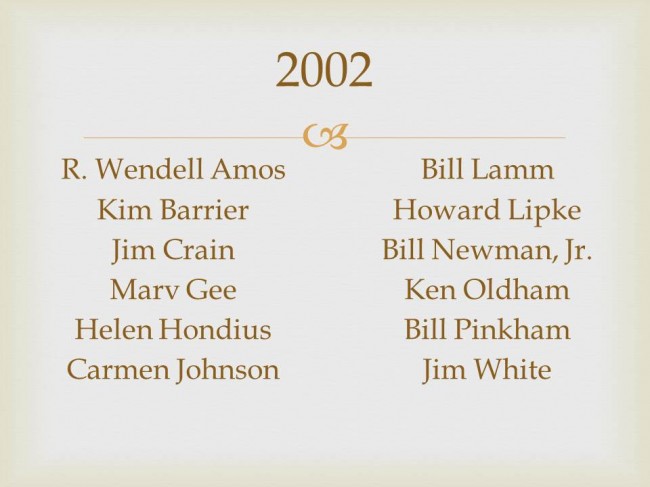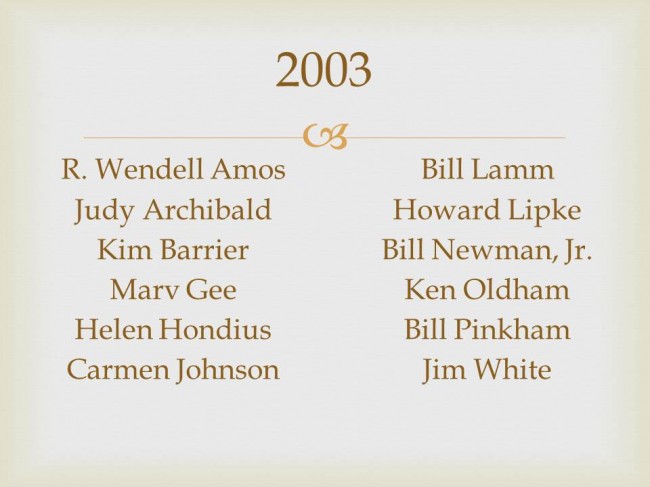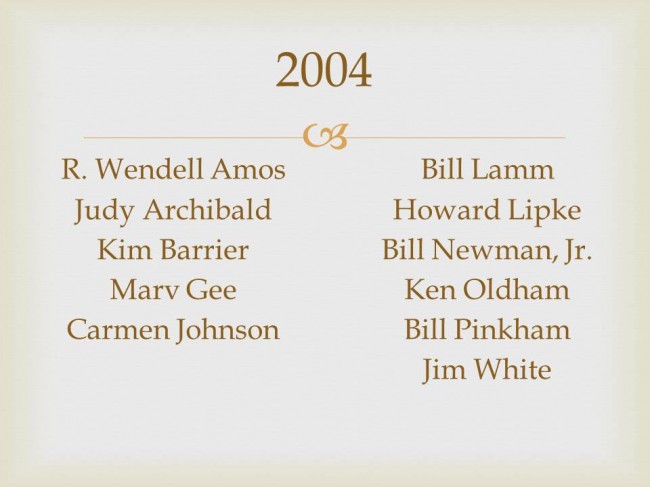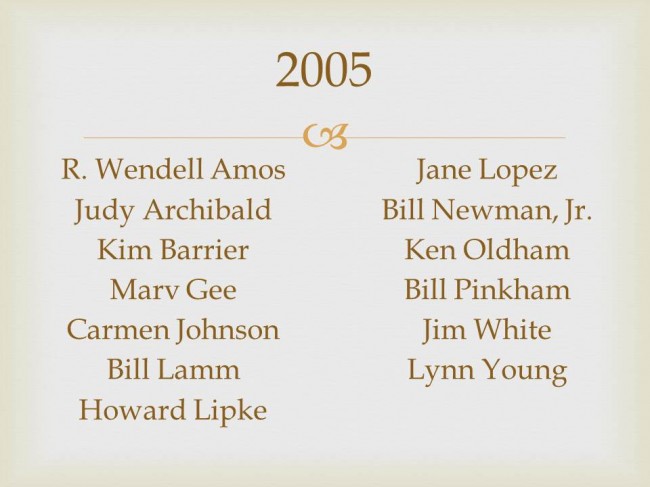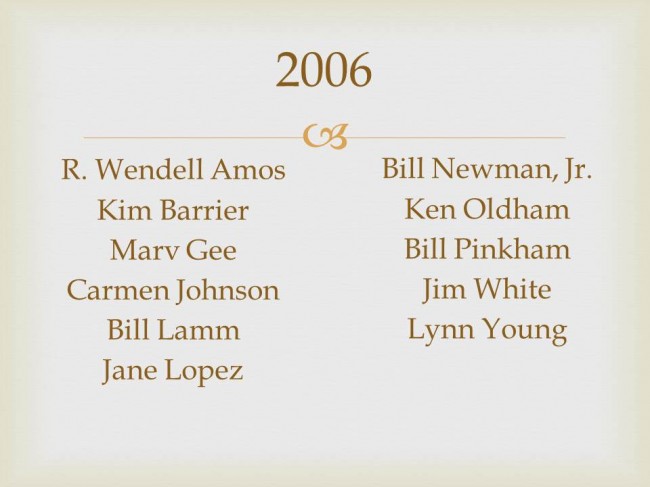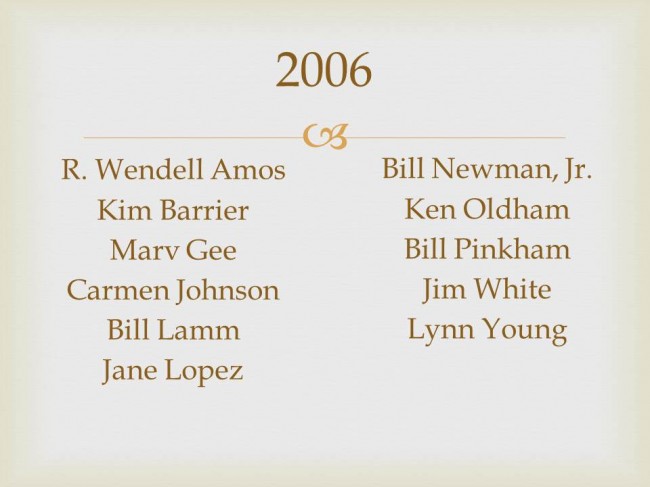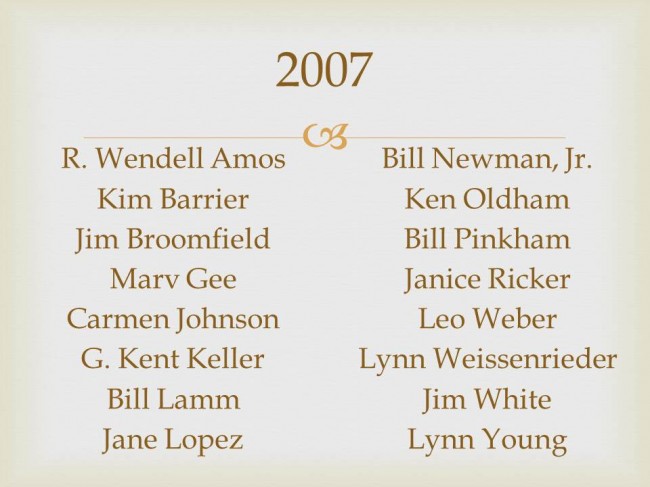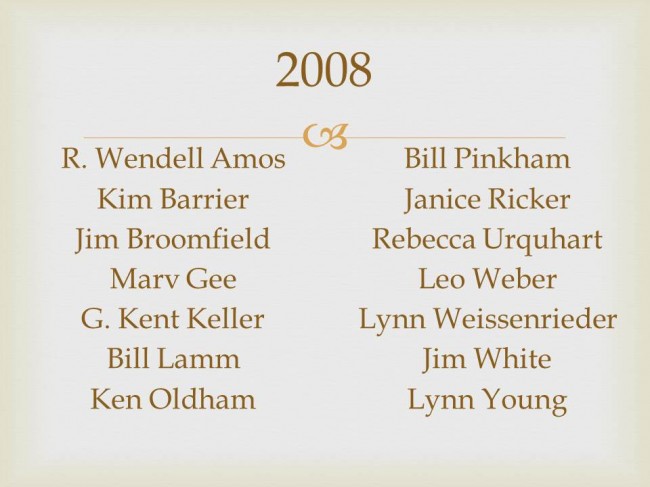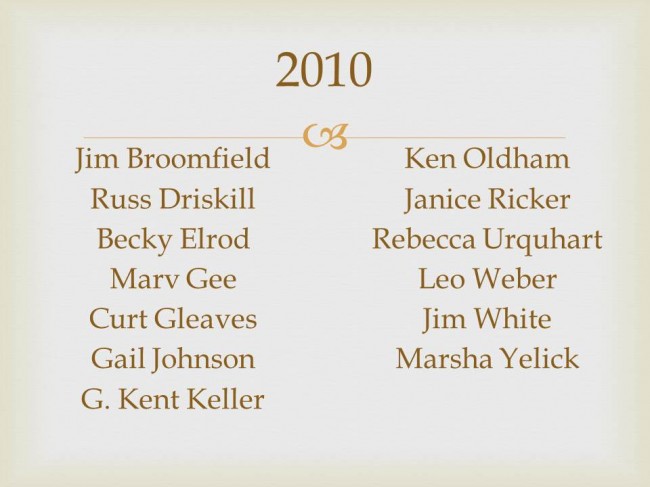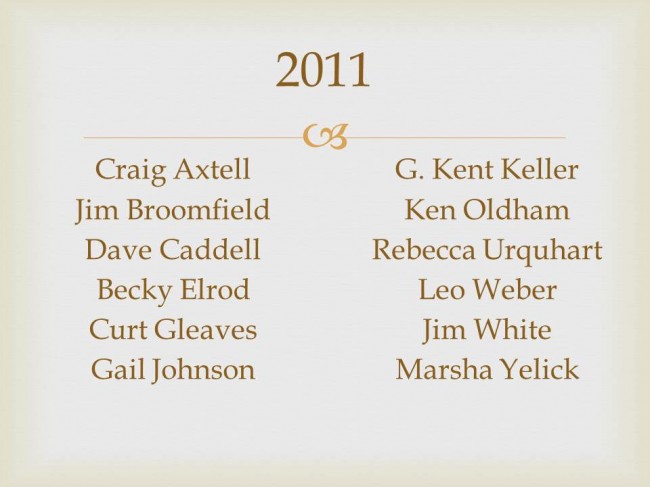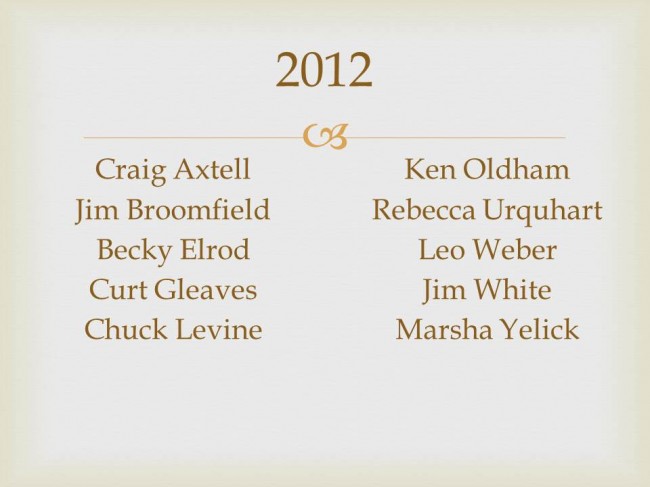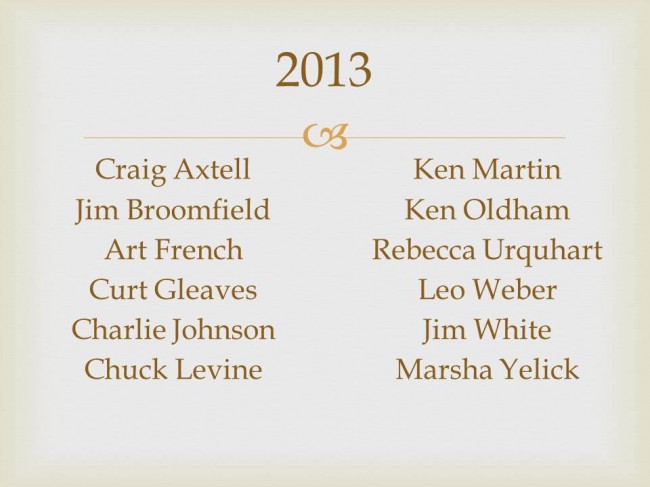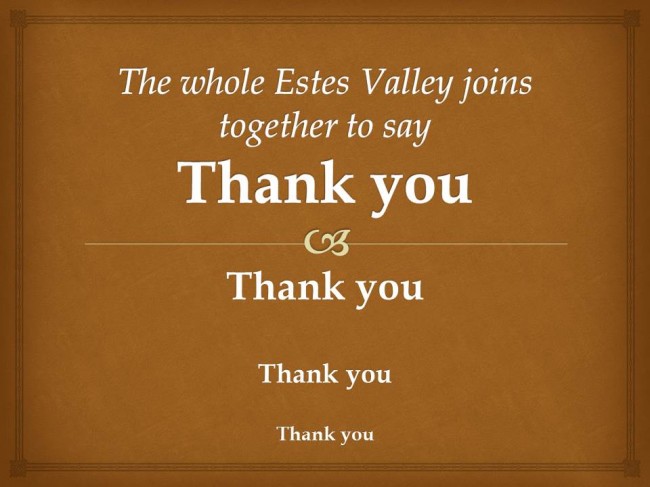 Historical Highlights
EVLT's first Conservation Easement was recorded in 1989. A property covering seven hillside-acres south of the Big Thompson River, across from the downtown Riverwalk on East Elkhorn Avenue, was zoned for 14 residential units. EVLT arranged to purchase the riverside property in cooperation with the Town of Estes Park and Estes Park Urban Renewal Authority (EPURA). The Land Trust contributed $10,000 and deeded its interest to the Town and EPURA in exchange for the Conservation Easement on the Parcel.
One of the largest conservation easements in the Estes Valley originated in the 1990s. The 1,168-acre Meadowdale Ranch, just outside Estes Park on Highway 36, had the potential of being subdivided into thirty-six 35-acre ranchettes. EVLT spearheaded prolonged negotiations, a huge local petition campaign, and a highly successful capital campaign that led to finalization of the Conservation Easement and permanent protection of the highly visible land in 1995.
One of the most controversial conservation easements took place in the 1980s when a housing development for the area around beautiful Lily Lake was announced. Plans included 150 building lots with each owner having the option of a guest cabin as well as a personal residence. The ultimate purchase of the land was financed by the Mellon Foundation, and the land was deeded to Rocky Mountain National Park. EVLT continued support with a multi-year effort to arrange for the purchase of the water and recreation rights, which were then transferred to RMNP.
As early as 1998 EVLT saw the potential of securing a conservation easement on the 1,362-acre Hermit Park property, which was then owned by Hewlett-Packard Company. When the property went up for sale in 2006, EVLT supported negotiations for its purchase. Larimer County Department of Natural Resources spearheaded the acquisition of the property, with significant contributions from a variety of public and private entities. EVLT negotiated the Conservation Easement on the property, ensuring that 75% of the Hermit Park Open Space acreage will remain as publicly-accessible, undeveloped open space in perpetuity, and the remaining 25% will be managed as a public park.
In 2013 EVLT continues to protect and preserve nearly 10,000 acres in 159 beautiful parcels of open space and undeveloped land in the Estes Valley. However, our work is not finished. Government statistics predict that the population of Colorado will increase 53% by 2040. As demand for additional development increases, the need to identify and permanently protect important wildlife habitat and natural areas in the Estes Valley becomes more urgent than ever.
We connect people of all ages to the wonders of nature and the meaning of stewardship. We invite you to join us.