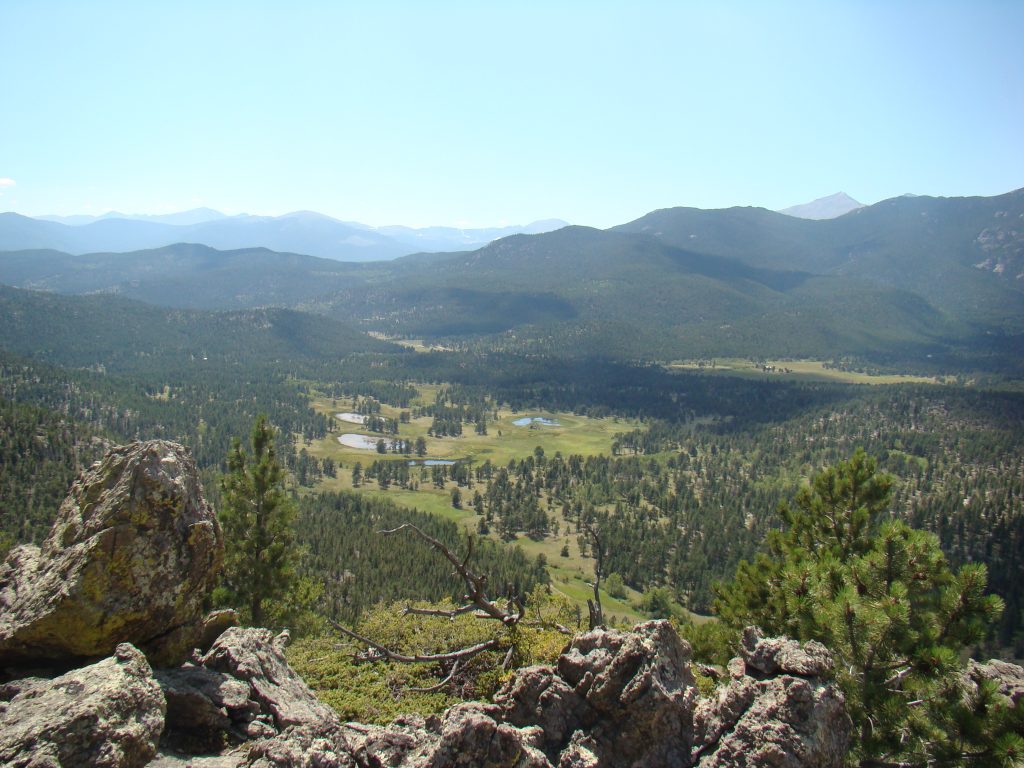 Another portion of historic Elk Park Ranch, a large, intact working ranch in the valley east of Twin Sisters Peaks, is protected forever, through a conservation easement held by the Estes Valley Land Trust.
The land trust closed on the new 35-acre conservation easement on November 22nd.
Elk Park Ranch was established in the late 1800s and has been owned by members of the Smitherman family since the 1960s. Since 1998, the land trust has worked with the Smithermans to protect more than 1,200 acres of the original ranch.
Donna Ellis, the daughter of Don and Ruth Smitherman and current Elk Park Ranch owner, expressed her gratitude to the Estes Valley Land Trust for protecting what she loves about the ranch: the incredible natural beauty. "Working with the Estes Valley Land Trust has allowed me to keep the ranch intact and in the family, while preserving its beauty and wildness," Ms. Ellis said.
"Elk Park Ranch is spectacular," said Jeffrey Boring, the Estes Valley Land Trust's Executive Director. "As the Estes Valley becomes more populated, it's going to be more difficult to protect large properties like this ranch. The land trust is extremely grateful to Ms. Ellis for ensuring that this beautiful property will remain undeveloped."
The stunning ranch is composed of forests, wetlands, streams, meadows and alpine lakes. It provides habitat for diverse wildlife, including black bears, moose, mountain lions, and bobcats.
"Wildlife cross public and private land in the Estes Valley. It's critical that we protect their habitat, wherever we can," said Art French, Estes Valley Land Trust Board President. "The Elk Park Ranch is a haven for wildlife and this new conservation easement helps ensure the animals can thrive."
The new conservation easement is adjacent to Roosevelt National Forest and visible from popular recreation destinations such as Rocky Mountain National Park, the summit of Twin Sisters Peaks, the ridgelines surrounding Homestead Meadows, Kenney Mountain and Pierson Peak. Because Elk Park Ranch remains privately owned, public access is not permitted.
The conservation easement legally binds the landowner, and their successors, from ever developing the property. Thus, the wildlife habitat and open space values that the public share are forever protected.
The Estes Valley Land Trust holds more than 160 conservation easements that protect nearly 10,000 acres of land.
"The land trust has been around for almost 30 years. We are working hard to protect important views, wildlife habitat and working ranches before they are gone forever," said Boring. "We're hoping stories like this will generate interest from other landowners and we can work with them to protect the land they love."