ESTES VALLEY LAND TRUST - PRESERVING OPEN SPACE FOR FUTURE GENERATIONS

Estes Valley Land Trust is Hiring!
The Estes Valley Land Trust is an exciting place to work; come join our team! Working for a small land trust that's beloved by the community has many perks. Employees of the land trust protect open space, provide hiking trails and ensure that some of the most beautiful natural features of the Estes Valley are protected forever. It is extremely fulfilling to work with incredible people, that are passionate about nature and are committed to protecting land for future generations.
The Estes Valley Land Trust is seeking an experienced Bookkeeper to keep records of all the organization's financial transactions. The position is part-time (up to 80 hours per month). See more details…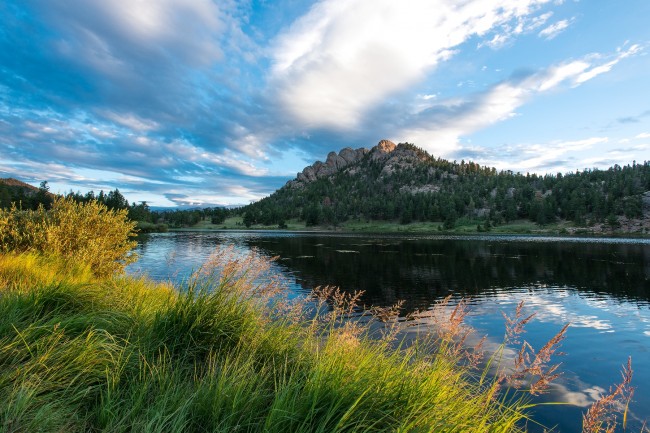 Preservation happens one piece at a time … one decision at a time … one commitment at a time.
As of Monday, May 16, 2016 Jeffrey Boring assumes the position of Executive Director of Estes Valley Land Trust.
According to Board President Leo Weber, "We had numerous outstanding applicants for the position but were most impressed with Jeffrey's considerable experience, knowledge, and passion for conservation. We are confident that he will be a great match for the work, staff, and friends of EVLT as we continue to advance our mission to preserve the unique landscapes of the Estes Valley."
Jeffrey's work in the conservation field began 18 years ago with The Nature Conservancy in Georgia, helping direct a land protection campaign that targeted land acquisition along the 180-mile Chattahoochee River. This experience included partnering with State agencies, private landowners, and The Trust for Public Land and was instrumental in forming his conservation ethic and career.
After completing his master's degree in Conservation Ecology, Jeffrey served as the Director of Conservation at Athens Land Trust before moving to Colorado in 2004 to manage a water quality monitoring program for the Big Thompson Watershed Forum. For the past 8 years, Jeffrey served as an Open Lands Resource Specialist in the Larimer County Natural Resources Department. In this position he has been part of a conservation team that has protected more than 43,000 acres of land within the county.
Jeffrey's experience working for two land trusts and a local open space program provides a strong foundation in conservation and a set of skills that will benefit EVLT. He has developed strong working relationships with organizations that are critical to the success of EVLT, such as the Town of Estes Park, Rocky Mountain National Park, and Colorado Coalition of Land Trusts.
"After nearly two decades working in the conservation field, I understand the unique opportunity this job opening provides," states Jeffrey. "I believe deeply in your mission to protect open space for future generations. My unique set of experiences, skills and passion for conservation has prepared me to continue the impressive and inspiring work of the Estes Valley Land Trust."
Jeffrey steps in as the new Executive Director on May 16, replacing Mary Banken who will be retiring after nine years with EVLT. Please stop by to meet Jeffrey at one of our EVLT events or at the EVLT office at 1191 Woodstock in Estes Park.

Want to Get Involved?  Here's How You Can Help the Land Trust.
What can you do to help the Land Trust?  It's really pretty easy and doesn't take a lot of your time.  Just get involved in our 2016 Membership Campaign.  And we're providing two wonderful incentives to get you started.  Here's how it works.
Talk to your friends and neighbors to get them involved in the Land Trust.  For every new membership you generate, we will provide you with two $5.00 discount coupons to be used at any of the three summer breakfasts.  There is a limit of one discount coupon per person per breakfast, but here's the best part.
In addition to your breakfast discount coupons, you and the new member will each have your names placed in a drawing for a one-of-a-kind coffee table handmade by our own Land Trust President and master craftsman, Leo Weber.  Valued at over $1,200, this coffee table would be a perfect addition to your home.
OK, so now you are getting excited about this, right?  You can click here to download our membership form to get started.  Complete the form and mail it to us.  Also, we will have a membership table at each of our three summer breakfasts, along with the beautiful table you could win.  The drawing will take place at the August 20th Breakfast, and you will be entered each time you generate a new member.  If you are not comfortable soliciting new members, consider giving a membership to one of your friends.  You will still qualify for the drawing.
With the explosion of new residents moving to Colorado's Front Range, preserving open space in the Estes Valley has never been more important.  So let's get going!  We know you will do your part.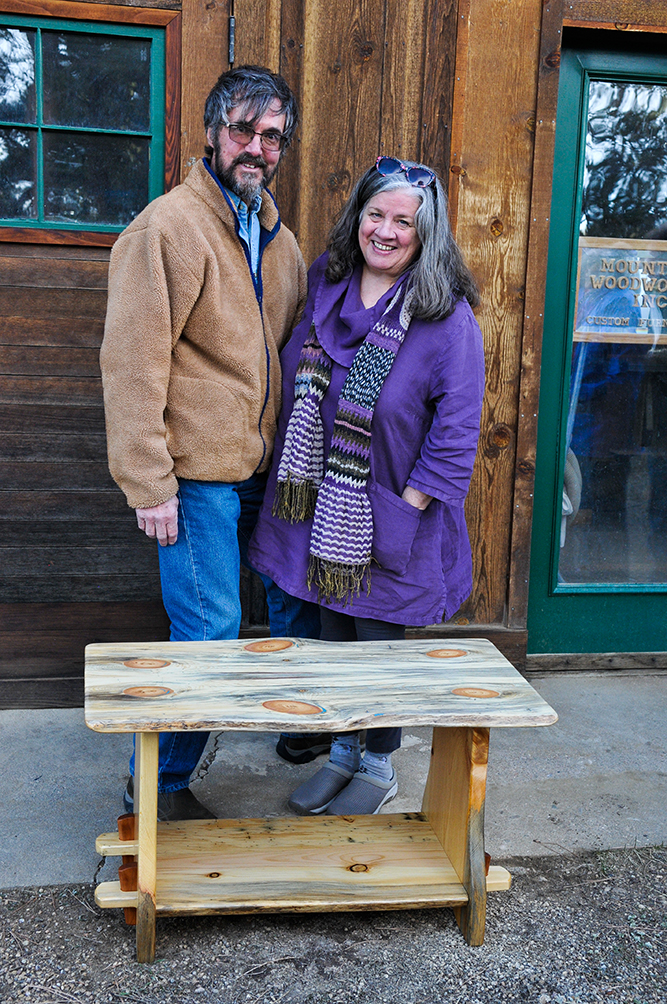 Our mission is to preserve and protect open space, valleys, wetlands, streams, ranch lands, and wildlife habitat in the Estes Valley and surrounding area.
The Land Trust Accreditation Commission first offered land trust accreditation in 2008, and EVLT was one of a prestigious first group of 39 land trusts (out of over 1,500) to be awarded this designation. The Commission awards accreditation to land trusts that demonstrate compliance with each of twelve accreditation indicator practices drawn from Land Trust Standards and Practices, the ethical and technical guidelines for the responsible operation of a land trust.  More...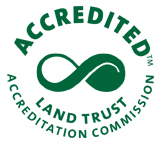 For generations, people have recognized that there is something special in the Estes Valley—something not found elsewhere, something intimately linked to the pristine beauty of the area's natural landscapes.
Our role is to be good stewards and custodians of the land. Help EVLT uphold our promise to protect, preserve, honor and serve nature in our little corner of the Rocky Mountains. By working together we can share tomorrow.