ESTES VALLEY LAND TRUST - PRESERVING OPEN SPACE FOR FUTURE GENERATIONS
Preservation happens one piece at a time … one decision at a time … one commitment at a time.
At the Land Trust, we've always believed that our members are our strongest asset.  So we're asking each of you to get involved in our 2016 Membership Campaign.  And we're providing two wonderful incentives for you.  Here's how it works.
We're asking each of you to talk to your friends and neighbors to get them involved in the Land Trust.  For every new membership you generate, we will provide you with two $5.00 discount coupons to be used at any of the three summer breakfasts.  There is a limit of one discount coupon per person per breakfast, but here's the best part.
In addition to your breakfast discount coupons, you and the new member will each have your names placed in a drawing for a one-of-a-kind coffee table handmade by our own Land Trust President and master craftsman, Leo Weber.  As our Executive Director so aptly put it, you will have the opportunity to own your own "Leo-nardo."  Valued at over $1,200, this coffee table would be a perfect addition to your home.
OK so now you are getting excited about this, right?  Click here to download a form to submit for the new membership to be entered into the drawing.  Email, or print and USPS mail, the completed form to us.  The drawing will take place at the August 20th Membership Breakfast, and you will be entered each time you generate a new member.  If you are not comfortable soliciting new members, consider giving a membership to one of your friends.  You will still qualify for the drawing.
So let's get going!  Our mission at the Land Trust has never been more important!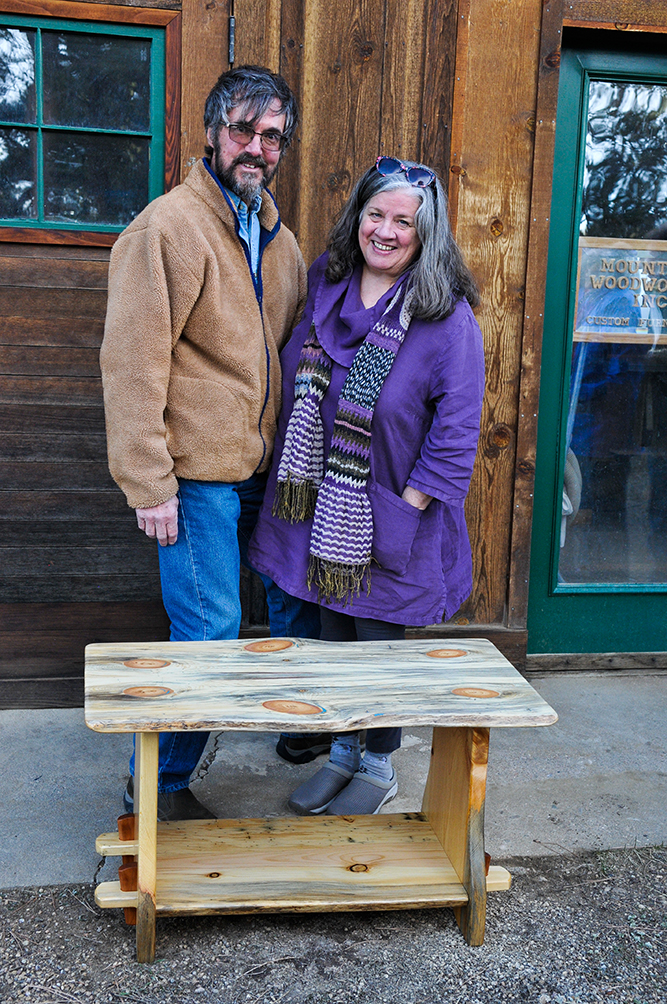 Our mission is to preserve and protect open space, valleys, wetlands, streams, ranch lands, and wildlife habitat in the Estes Valley and surrounding area.
The Land Trust Accreditation Commission first offered land trust accreditation in 2008, and EVLT was one of a prestigious first group of 39 land trusts (out of over 1,500) to be awarded this designation. The Commission awards accreditation to land trusts that demonstrate compliance with each of twelve accreditation indicator practices drawn from Land Trust Standards and Practices, the ethical and technical guidelines for the responsible operation of a land trust.  More...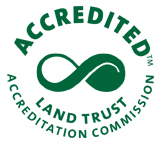 For generations, people have recognized that there is something special in the Estes Valley—something not found elsewhere, something intimately linked to the pristine beauty of the area's natural landscapes.
Our role is to be good stewards and custodians of the land. Help EVLT uphold our promise to protect, preserve, honor and serve nature in our little corner of the Rocky Mountains. By working together we can share tomorrow.