ESTES VALLEY LAND TRUST - PRESERVING LAND FOREVER
RSVP for our Holiday Party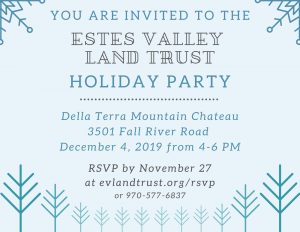 The Estes Valley Land Trust will have out annual Holiday Party on December 4th from 4-6 PM. The event will be at Della Terra Mountain Chateau and be catered by Bird and Jim.
Please RSVP here: evlandtrust.org/rsvp and we look forward to celebrating the year with you!
Colorado Gives Day and Dinner!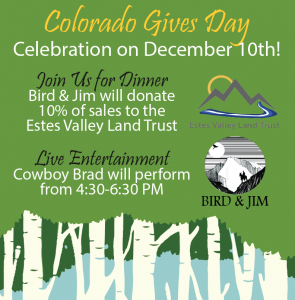 December 10th is Colorado Gives Day, the biggest giving day of the year across the state. 
Donate online at ColoradoGives.org or schedule your donation ahead of time by clicking here. 
Want to celebrate a day of giving with us? All day on Dec 10th, Bird and Jim will be donating 10% of their sales to EVLT. Listen to Cowboy Brad sing and eat a delicious dinner, all while supporting your local land trust.  
The Thumb Open Space Proposal
The Estes Valley Land Trust has a rare opportunity to strengthen and enhance a few of our existing conservation easements. In the draft proposal for the new open space, the right to build a home, guest house, other accessory structures, and a driveway would be removed permanently. Currently these rights are retained in one of the conservation easements. 
By removing these rights, the land would be returned to its historical use as a small climbing and hiking area, to be called the Thumb Open Space. The existing degraded trails would be repaired to improve safety and to prevent erosion.
Amending a conservation easement is not common, but appropriate when it better protects conservation values like open space, wildlife habitat and outdoor recreation access.
The Estes Valley Land Trust is excited to partner with the Town of Estes Park, the Access Fund, and the Rocky Mountain Conservancy on the proposed Thumb Open Space. To learn more about this project, read the proposal here.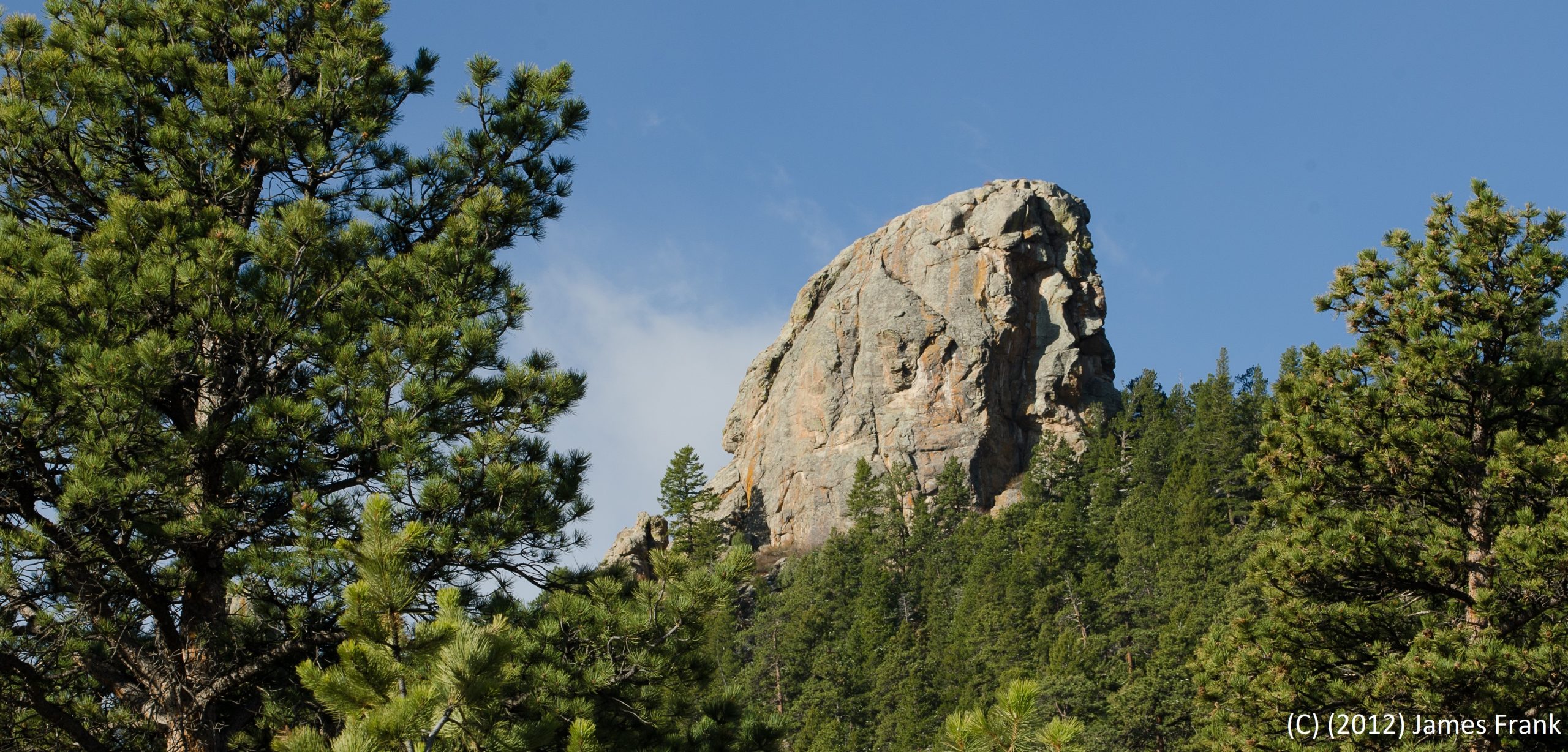 Our mission is to protect open space in the Estes Valley.
$1,000,000
Needed
$456,388
Raised
The Estes Valley Land Trust is proud to announce our Perpetuity Fund. With more than 4.5 million visitors coming to Estes Park each year, our open lands, wildlife and quality of life are at risk.
Our goal is to raise $1 million by 2021 so we can continue working with private landowners to protect this beautiful valley. Be a part of forever and donate today

.