ESTES VALLEY LAND TRUST - PRESERVING LAND FOREVER
The Estes Valley Land Trust knows how to party…and you're invited!
RSVP now and join the land trust and 150 of our closest friends on Wednesday, December 5 from 3-5 PM.
This year's Holiday Party will take place at the Estes Park Resort. Reservations are required and can be made online, by calling 970-577-6837 or via email: evlt@evlandtrust.org.
Our Holiday Party is free.
We will have light hors d'oeuvres and a cash-only bar.
We plan to unveil the new Estes Valley Land Trust video, recognize a new conservation easement donation and have a jolly good time together.
Hope you can make it!
Fall Newsletter Has Arrived!
Our Fall Newsletter is here!
This year has been incredible, because of you! Our summer breakfasts were more popular than ever and the picnic with raptors got us up close and personal with beautiful birds.
Our partners also had a remarkable year. Larimer County completed two new trailheads and an extension to the Limber Pine Trail. Now there are over eight miles of trail at Hermit Park Open Space, our largest conservation easement.
Check them out!
Speaking of partners, the Estes Valley Land Trust will soon partner with the Big Thompson Conservation District and landowners to thin (selectively cut) ponderosa pines on one of our conservation easements. See page 4 for more details on why forest thinning improves forest health.
We also want to thank all our members for their 2018 donations. See page 7 and 8 for details on who supports the Estes Valley Land Trust. It's a long list!
Thank you all!
Crownover Conservation Easement Forged from 40-year Friendship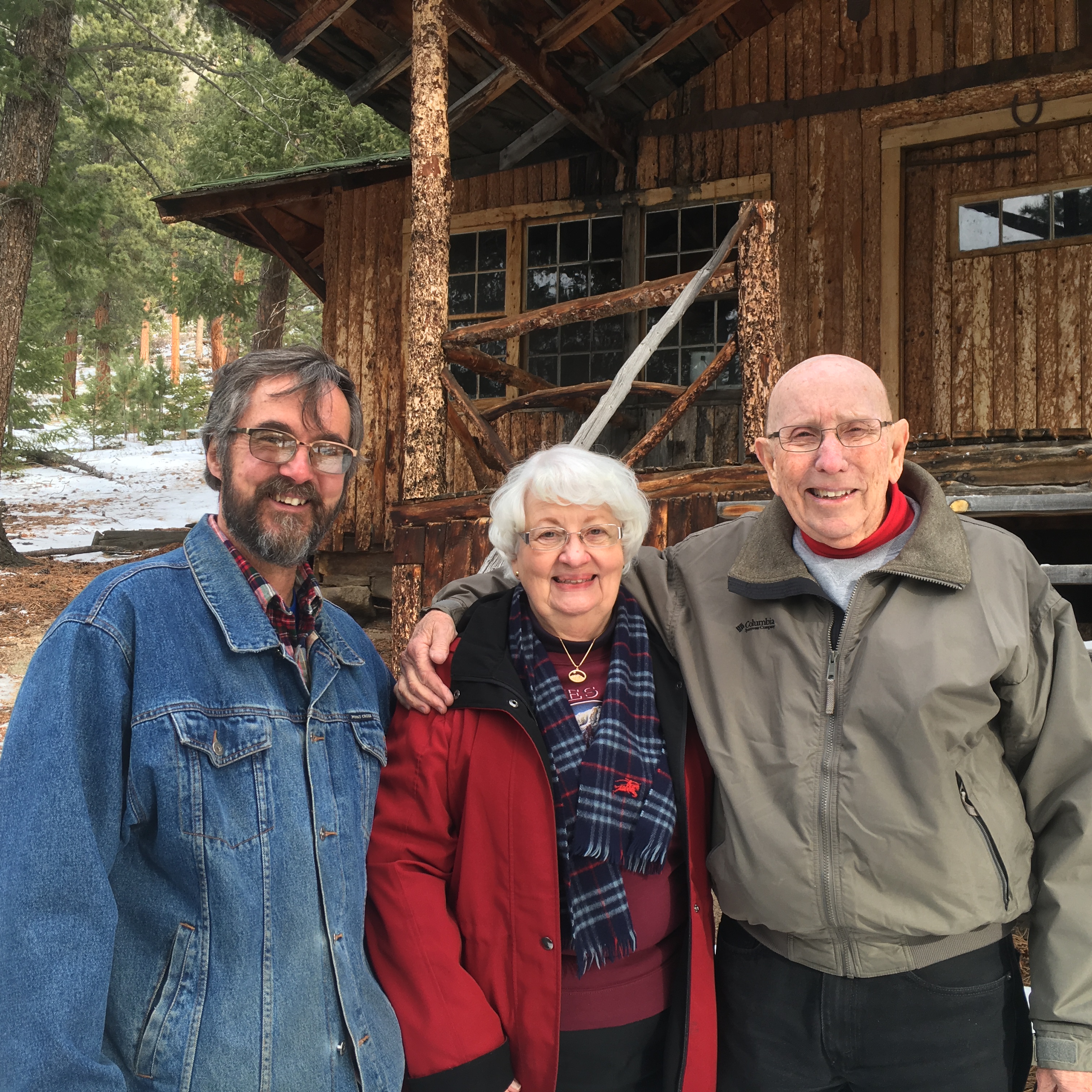 Pictured Left to Right: Leo Weber, Judy Crownover and Norris Crownover
Estes Valley Land Trust is pleased to announce that it has closed on a second newly conserved property in late 2016. The Crownover Conservation Easement, located on Jacob Road near Little Valley, has been forty years in the making.
Leo Weber, Estes Valley Land Trust Vice President, first met Norris and Judy Crownover in 1976, as a young woodworker. "Norris was gracious and shared his cabin with me," Weber said.
"I was a young guy and had just moved to Estes Park. I was living out of a van and Norris offered to let me stay in his cabin," recalled Weber. "I couldn't pass up the offer."
Now the cabin, and the forty acres on which it sits, are permanently protected with a conservation easement held by the Estes Valley Land Trust. The easement closed on December 9, 2016.
The Crownover Conservation Easement has dramatic views into the East Fork of Fish Creek and Little Valley. Also it can be seen from prominent recreational areas, including Twin Sisters Peaks in Rocky Mountain National Park, The Crags, and Kruger Rock in Hermit Park Open Space.
Continue reading…
Our mission is to preserve and protect open space, valleys, wetlands, streams, ranch lands, and wildlife habitat in the Estes Valley and surrounding area.
The Land Trust Accreditation Commission first offered land trust accreditation in 2008, and EVLT was one of a prestigious first group of 39 land trusts (out of over 1,500) to be awarded this designation. The Commission awards accreditation to land trusts that demonstrate compliance with each of twelve accreditation indicator practices drawn from Land Trust Standards and Practices, the ethical and technical guidelines for the responsible operation of a land trust.  More...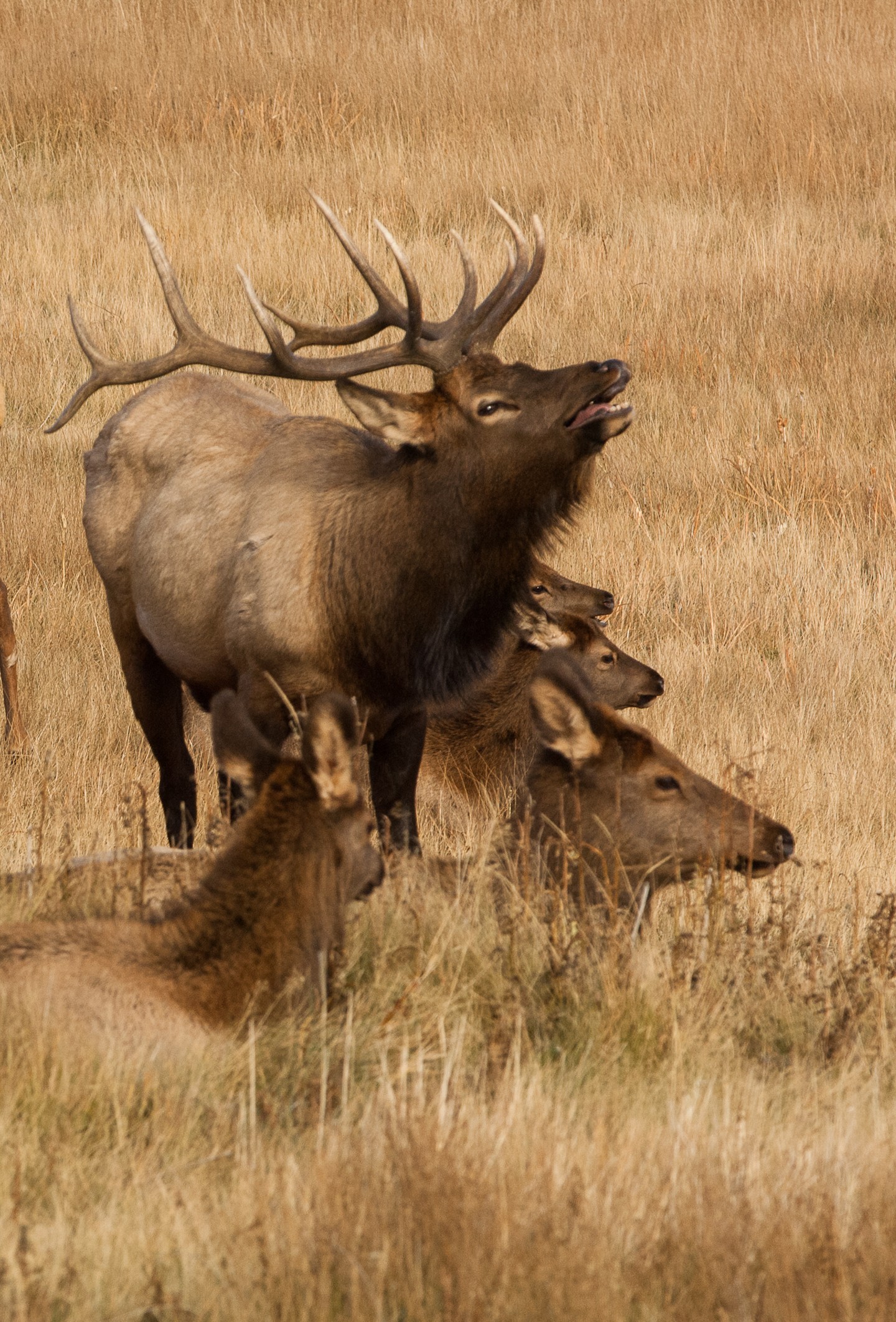 For generations, people have recognized that there is something special in the Estes Valley—something not found elsewhere, something intimately linked to the pristine beauty of the area's natural landscapes.
Our role is to be good stewards and custodians of the land. Help EVLT uphold our promise to protect, preserve, honor and serve nature in our little corner of the Rocky Mountains. By working together we can share tomorrow.