ESTES VALLEY LAND TRUST - PRESERVING LAND FOREVER
Free Family-friendly Climbing Day with Kent Mountain
Join us on October 9 from 9 am to 1 m for free top-rope climbing at Mary's Lake. We would love to have you join! Event is in partnership with Kent Mountain Adventure Center.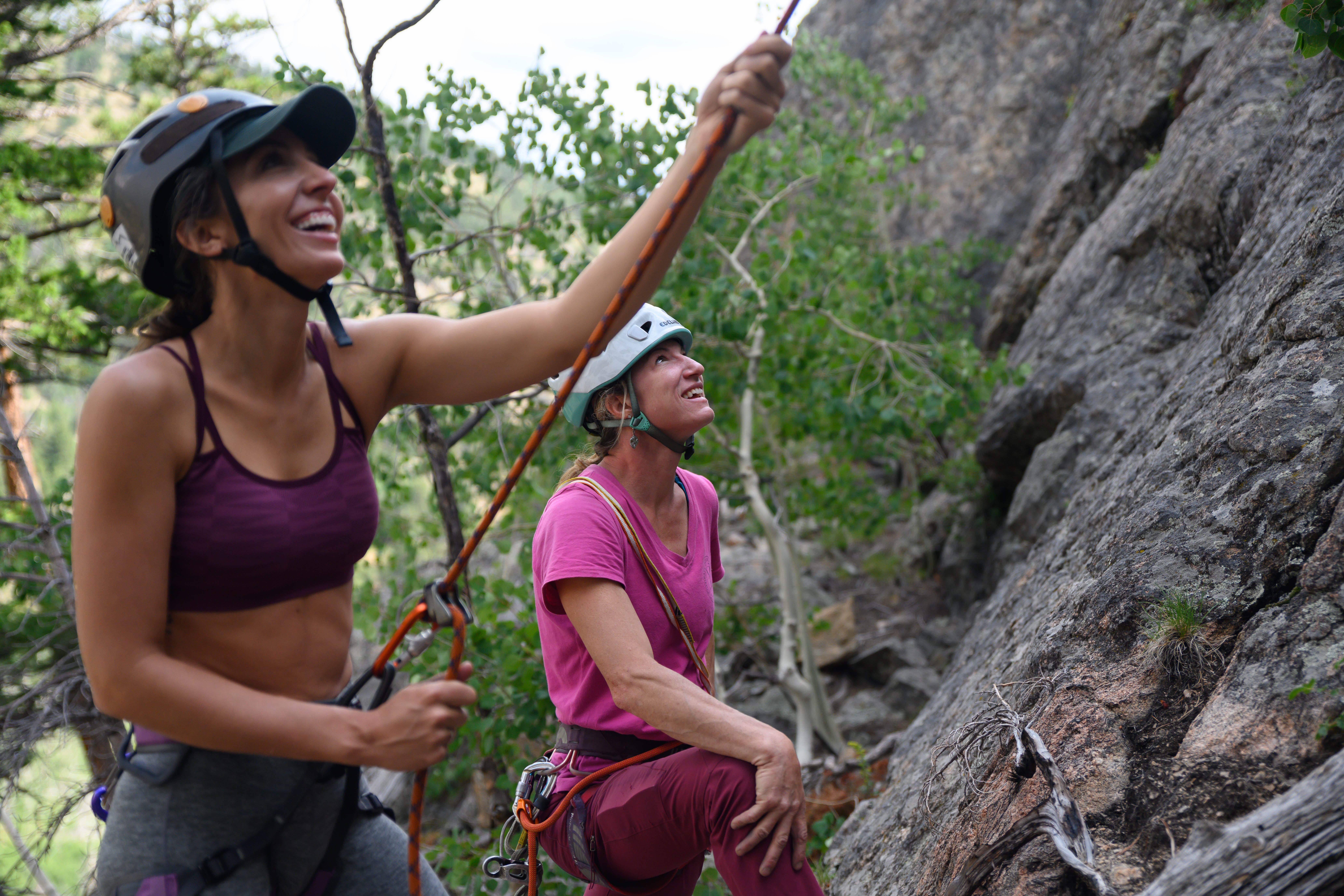 Summer Newsletter has Arrived!
Our Summer Newsletter is now available. This issue focuses on the nearly 20-year effort to conserve the southern portion of Prospect Mountain, culminating in the new Thumb Open Space. The newsletter also introduces the land trust's eight Core Values, or guiding principles, that the Board of Directors uses to ensure we are operating effectively, ethically and in unison. Which Core Values resonate with you? 
Estes Valley Open Space Plan
For more than 30 years, the Estes Valley Land Trust has worked with private landowners and our partners to preserve nearly 10,000 acres of land. Now, for the first time, we have developed the Estes Valley Open Space Plan, a strategic land conservation plan with a goal to preserve another 5,000 acres in the next 10 years.
Thank you to everyone that came to events, filled out surveys, and submitted feedback to make this plan happen. This plan was created by our community, for our community, to preserve the areas that we value the most. Watch a short video about the final plan here, or click here to read the full plan. 
Our mission is to conserve land throughout the Estes Valley and surrounding areas for current and future generations.
$1,000,000
Needed
$

915,811
Raised
The Estes Valley Land Trust is proud to announce our Perpetuity Fund. With more than 4.5 million visitors coming to Estes Park each year, our open lands, wildlife and quality of life are at risk.
Our goal is to raise $1 million by 2022 so we can continue working with private landowners to protect this beautiful valley. Be a part of forever and donate today

.