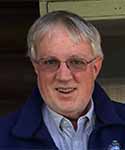 Vaughn Baker
President
President Vaughn Baker retired as Superintendent of Rocky Mountain National Park in September 2015, after 31 years with the National Park Service, and joined the EVLT Board just a few months later.  The breadth of Vaughn's experience in conservation-related issues serves EVLT well.  Vaughn is serving on the Educational Events Committee.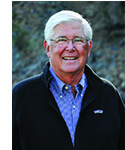 Robin Harding
Vice President
Vice President Robin Harding was elected to the Board in 2015. He fell in love with Estes Valley when he first visited as a Cheley camper in the late 1950s and retired here in 2007. Robin worked in advertising for the Mississippi Governor's Office of Economic Development before forming his own advertising agency as well as a corporate promotions company. He served as Vice President of the Tahosa Valley Landowner's Association.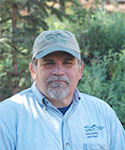 Curt Gleaves
Treasurer
Treasurer Curt Gleaves arrived in Estes Park in 2006 and joined the EVLT Board in 2010 after being actively involved in monitor activities since 2007. He is an attorney and is President of Chapin Financial Management in Estes Park. Curt is active on the Legal and Finance Committees.

Wayne Park
Secretary
Secretary Wayne Park joined the land trust board in 2018. Wayne has a background as an Air Force pilot, a PHD in Mathematics, followed by careers in Academics, as an Energy Consultant, and then 13 years of service on the staff of the Organization of American States working in International Development throughout Latin America and the Caribbean. Wayne and his wife Sally have lived in Estes Park now for 20 years. Here he has been active in St. Bartholomew Episcopal Church, the Kiwanis Club, Kairos Prison Ministry, and most recently a six year term with the EPMC Foundation Board.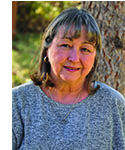 Wanda Curry
Director
Director Wanda Curry became a Board member in 2015. She became a member of EVLT in 2000 after she and her husband placed a conservation easement on their newly-purchased property. She moved to Estes Park to live full-time following her retirement as Chief Financial Officer for Entergy Nuclear Operations in Mississippi.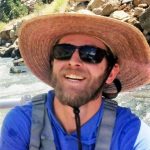 Geoff Elliot
Director
Director Geoff Elliot joined the Land Trust board in 2020. He currently works for Colorado Trout Unlimited as the Youth Education Coordinator and has supported youth engagement and conservation work for the past seven years in other positions. Geoff also serves as a volunteer firefighter with the Glen Haven Area Volunteer Fire Department.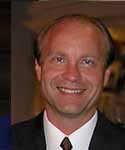 Mark Holdt
Director
Director Mark Holdt, owner of Mountain Sage Consulting joined EVLT in 2016.  Mark has over thirty years of experience in helping organizations realize their potential through board development, strategic visioning, and financial analyses. Mark has been involved with the Estes Park community for most of his life, and is currently an active Sunrise Rotarian.  Mark begins his EVLT term with a commitment to the Board Development Committee.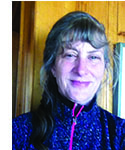 Carly Lober
Director
Director Carly Lober began volunteering for EVLT in 2014 and joined the Board in 2015. She worked for 25 years as a Park Ranger with the National Park Service, mostly in Yosemite, before retiring to Estes Park. Carly is on the Executive Committee of the Poudre Valley Group of the Rocky Mountain Chapter of the Sierra Club and serves as a Board member of the Estes Valley Watershed Coalition, representing the Upper Big Thompson River watershed.

Ward Nelson
Director
Director Ward Nelson joined the EVLT Board in 2018 after serving 4 years as the Town of Estes Park's representative to the Larimer County Open Lands Board. Ward and his wife Pat fell in love with the Estes Valley when they first visited together in the '70's.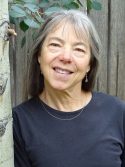 Amy Plummer
Director
Director Amy Plummer, P.E., worked at Van Horn Engineering and Surveying for most of the years between 1979 and 2016 where she was honored to help EVLT obtain several easements. She has served on the Estes Valley Recreation and Park District's Trails Committee since its inception in the early 1990's. She and her husband, Todd, have monitored multiple properties for the last several years.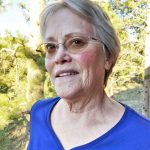 Alice Reuman
Director
Director Alice Reuman first joined the EVLT Board of Directors in 2014, completing one term while serving on the Legal Committee and as an active monitor.  She is back for a second term and is again active on the Stewardship and Legal Committee and as a monitor. She has a background as an urban and regional planner with a focus on areas including conservation and recreation.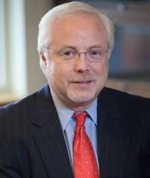 Don Smith
Director
Director Don Smith is a Professor of Law at the University of Denver and joined the land trust board in 2019. He is interested in conservation law and practice.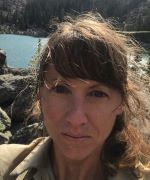 Melissa Strong
Director
Director Melissa Strong is the owner of Bird & Jim resturaunt in Estes Park as well as an avid rock climber. She joined the board in 2019.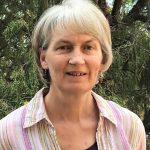 Jan Swaney
Director
Director Jan Swaney worked for the land trust through 2017 and joined the board in 2020. She is an avid hiker and enjoys traveling with her husband.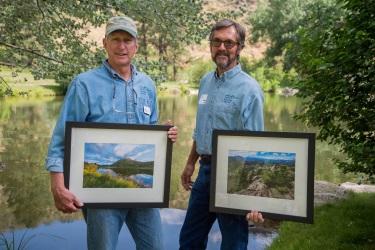 Craig Axtell (Left) and Leo Weber (Right)
Honorary Board Members
Craig and Leo have been EVLT Directors for many years and continue to be active with the organization. As Honorary Board members, they help guide the land trust. But as they put it, don't have to go to any more meetings.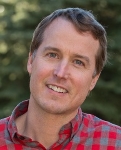 Jeffrey Boring
Executive Director
Jeffrey joined EVLT in May 2016. Prior to joining the Land Trust, Jeffrey worked with the Larimer County Natural Resources Department and the Big Thompson Watershed Forum in Loveland. Jeffrey also worked as a Conservation Director for the Athens Land Trust in Athens, Georgia and began his conservation career in the Atlanta office of The Nature Conservancy.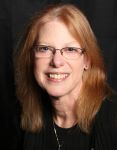 Nancy Richard
Administrative Assistant
Nancy joined the staff in January 2021. She worked in the hospitality field for many years before joining us. Nancy visited Estes Park every year since she was just two years old, and fulfilled her dream of moving here in 2003. She shares our passion of the natural world and local history. 
We have been so fortunate to have dozens of dedicated volunteers serve on our board of directors:
Board Member
Years Served
Board Member
Years Served
Gail Albers
2016-2018
R Wendell Amos
1989-2009
Judy Archibald
2003-2006
Alan Aspinall
1988-1994
Craig Axtell
2011-present
Vaughn Baker
2016-present
Kim Barrier
1999-2009
Bob Benight
1996-2001
Ned Bramwell
1988-1995
Jim Broomfield
2007-2015
Dave Caddell
2011-2011
Roxanne Coop
1995-1997
John Cooper
2017-2020
Marjorie Corcoran
1997-2000
Jim Crain
1987-2002
Wanda Curry
2015-present
Russ Driskill
2009-2010
Sally Duncan
1994-1995
Geoff Elliot
2020-present
Becky Elrod
2010-2012
Art French
2013-2018
Eldon Freudenburg
1988-1992
Marv Gee
1997-2010
Curt Gleaves
2010-present
Seymour Grahm
1988-1991
Robin Harding
2016-present
George Hix
1988-1997
Mark Holdt
2016-present
Piet Hondius
1987-2000
Helen Hondius
2000-2003
Robert Irvin
1987-1994
Carmen Johnson
2001-2007
Gail Johnson
2009-2011
Charlie Johnson
2013-2017
G Kent Keller
2007-2011
Dorothy Kingsmore
1997-1999
Gary Klaphake
1993-1998
Lorna Knowlton
1987-1990
Bill Lamm
1993-2008
Mary Lamy
1988-1994
Chuck Levine
2012-2013
Louise Lindsay
1994-2000
Howard Lipke
2002-2004
Carly Lober
2016-present
Jane Lopez
2005-2007
Jack Lungstrum
1991-1997
Ken Martin
2013-2015
John Mason
1991-1997
James Miller
1994-1997
Ward Nelson
2018-present
Bill Newman Jr
2000-2007
John Nolan
2014-2020
Ken Oldham
1995-2014
Wayne Park
2018-present
Bill Pinkham
2002-2008
Amy Plummer
2018-present
Ralph Read
1987-1992
Ann Reichhardt
1993-1997
Roland Retrum
1987-1989
Janice Ricker
2007-2010
Homer Rouse
1995-1996
Alice Rueman

2014-2017,

2020-present

Peter Sinnott
2014-2020
Don Smith
2019-present
Phil Snow
1997-1999
Melissa Strong
2019-present
Jan Swaney
2020-present
Nelson Thomas
1988-1993
Karen Thompson
2017-2017
Rebecca Urquhart
2008-2013
Tom Watts
1989-1995
Leo Weber
2007-present
Lynn Weissenrieder
2007-2009
Jim White
1990-2015
Harriette Woodard
2014-2015
Maurice Worley
1987-1989
Marsha Yelick
2009-2015
Lynn Young
2005-2008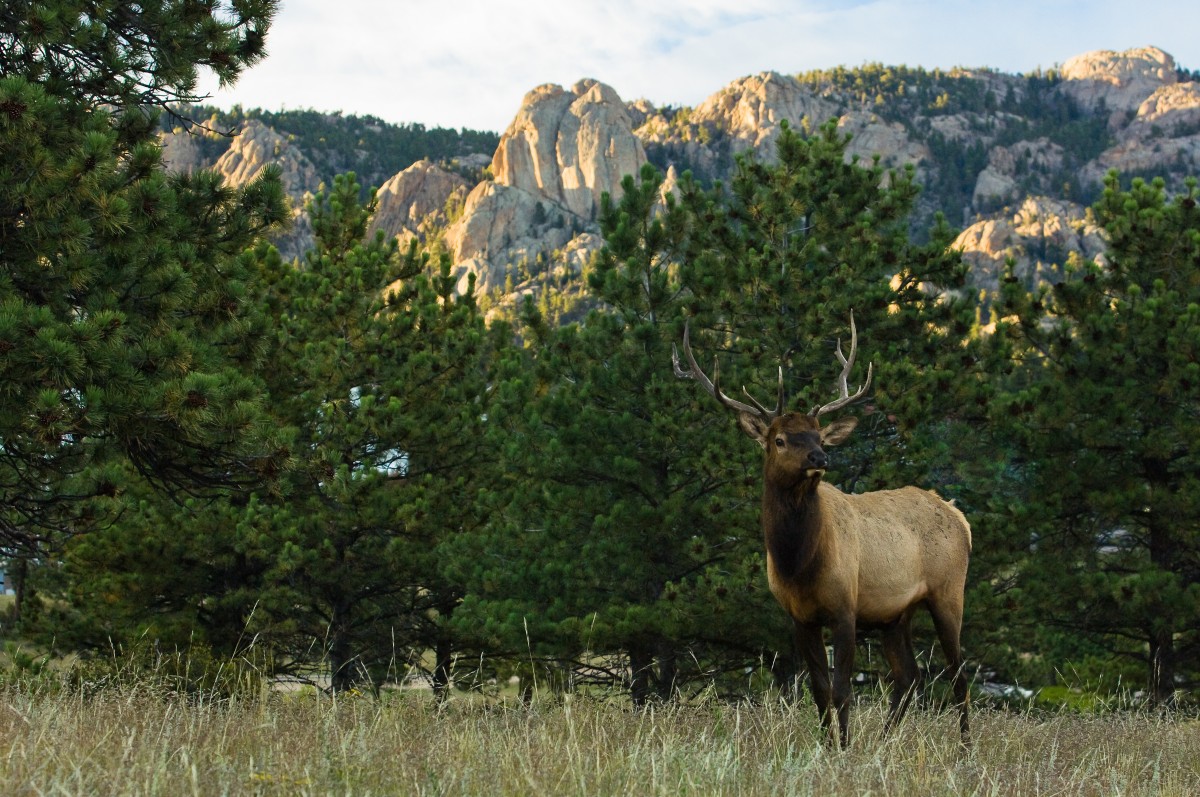 James Frank and Charlie Johnson
EVLT Photographers
All images on EVLT's website are under copyright and may not be copied or reproduced in
any way without the express permission or sale by James Frank and/or Charlie Johnson.