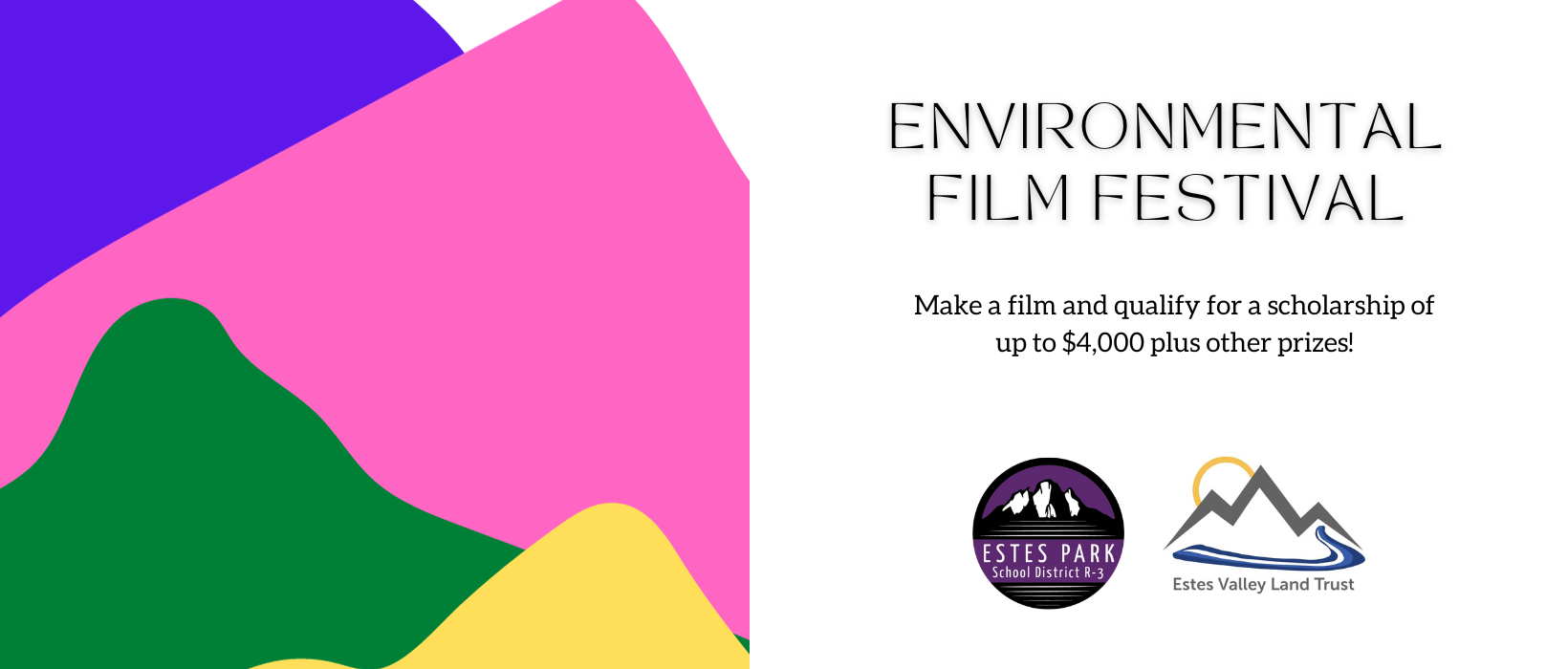 A panel of judges will select three winning films, the individual or group submission will receive scholarships in the following amounts:

1st place $4,000

2nd place $2,500

3rd place $1,500
Festival Description
The Estes Valley is a unique place to live, learn and play. The mountainous landscape has stunning views, remarkable recreational opportunities, and provides important habitat for wildlife. Through this film festival, students will find inspiration from open spaces in the Estes Valley to create films related to the environment. Films approved for submission are screened for a local audience and students will have the opportunity to share their perspectives with the community.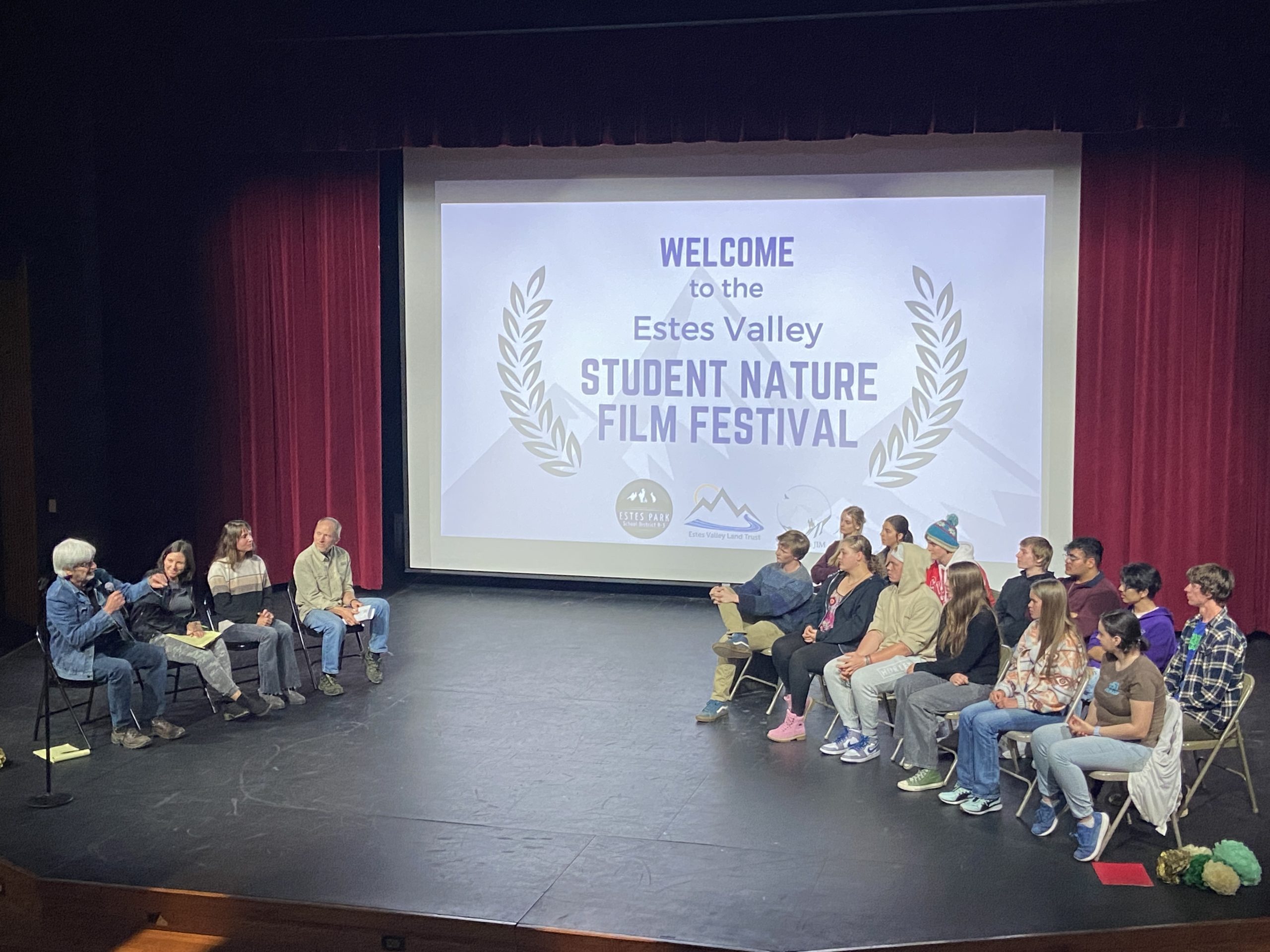 Film submissions must relate to one of these categories:
Climate Change

Wildlife
Equity, Justice & Inclusion
Adventure & Explorers
Conservation & Restoration
Art & the Environment
Our Connection with Nature
Rules
The film festival is open to students grades 9-12 residing in the Estes Valley School District. Participants must plan to enroll in a college, trade school, or other educational institution within 20 months of graduation (this allows for a gap year after graduation). Students are not required to attend a four-year college or pursue a natural resource degree in order to participate.
Groups up to three students may submit one film together and split scholarship proceeds evenly.
Films should be approximately five minutes.
Films in any language are acceptable. However, films in languages other than English must include subtitles.
The film festival screening will be open to all ages. Film content must be family-friendly and must not include any offensive or inappropriate themes, language, or imagery. Feel free to contact the land trust is you are unsure whether your film will qualify.
Films must be submitted by Tuesday, April 2, 2024 at 5 pm.

Submissions
Films must be submitted by 5 pm on Tuesday, April 2, 2024. A panel of local judges will review all submitted films to determine if they are acceptable for screening at the film festival. Students will be notified if their film is accepted into the festival by April 12. Students will receive an email with information about the film festival including sample questions to help prepare for the Question & Answer portion of the event.

Film Festival Screening
Films accepted for the festival will be screened in front of a local audience on Thursday, April 25, 2025 at the Estes Park High School Auditorium. Filmmakers will receive more information about the festival prior to the vent. They must attend the screening to answer questions from the judges. Filmmaker responses will be considered as part of the judging process.
Judging and Awards
Films will be judged on orginality/creativity, complexity, cinematography, pacing and relation to the environmental theme. Student engagement and responses during the Q&A portion of the event will also be considered by the judges. The judges will select a 1st, 2nd, and 3rd place winner. Winners will be announced at the high school Scholarship Awards Night.
Rights & Releases
Filmmakers grant EVLT a non-exclusive, non-transferable, royalty-free right and license to use, copy, and display the submitted film (or segments of the film) for the purpose (i) showing the film one or more times over the course of the festival; (ii) sharing the film with Estes Valley Land Trust's membership network; (iii) helping with EVLT's public outreach and fundraising activities, and (iv) for archival purposes. Our use of you content in this manner does not grant EVLT any ownership of your copyright or intellectual property.
Rights & Releases continued
If your film is accepted into the film festival, you will be required to sign a release form. If you are under 18 years old, a parent or guardian's signature will also be required.