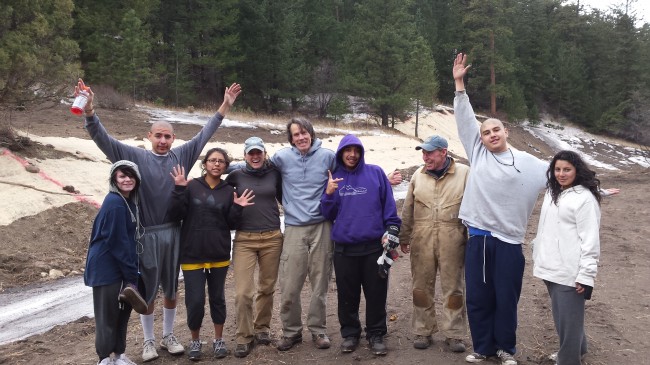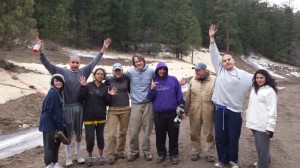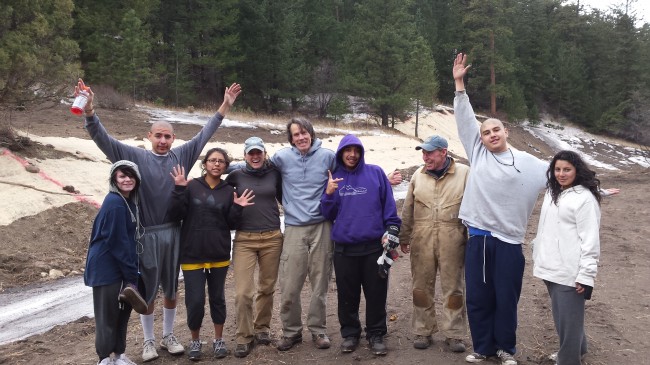 As recovery from the devastating 2013 floods progresses across the Estes Valley, EVLT is continuing to provide restoration assistance to flood-damaged lands.  We need your help!
We are recruiting volunteers to assist with our Great Outdoors Colorado-supported flood recovery efforts.  Volunteer opportunities include planting native grass and wildflower seeds, planting trees, installing erosion control blankets, and removing flood debris.  Projects will begin in earnest in April and continue through the early summer.  Some fall workdays may also be planned.
If you would like to help "re-green" the Estes Valley by kick-starting ecosystem function and natural beauty on critically-damaged lands, please visit the Contact Us page on our website.
We'll notify you prior to each workday and you can decide then whether you can help.  Most workdays last about 4 hours.  Tasty snacks are provided.  All ages and abilities welcome!