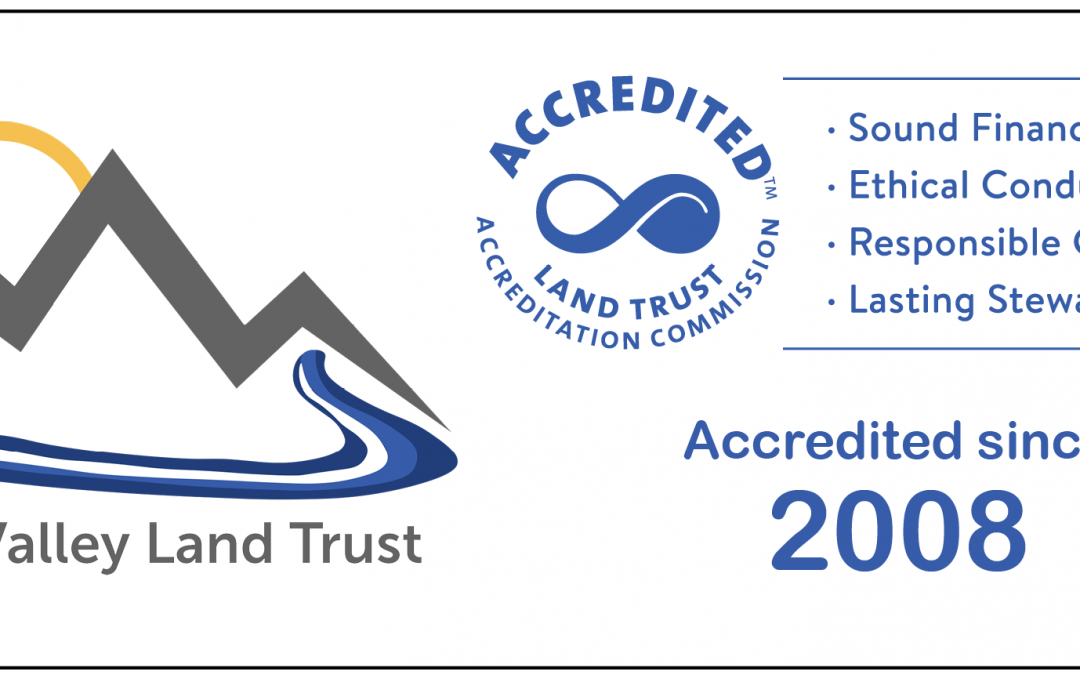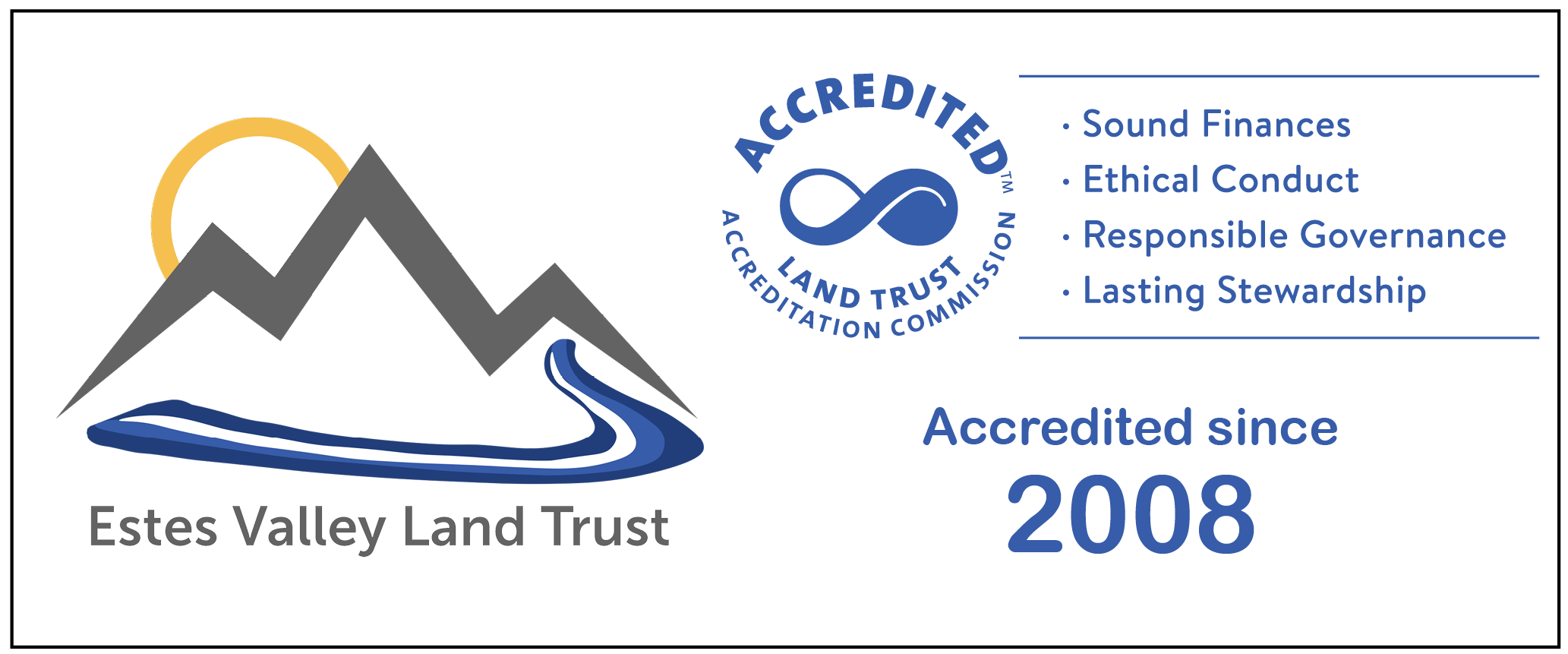 The Estes Valley Land Trust has been nationally recognized for its commitment to professional excellence and for conserving land in Colorado. The Estes Valley Land Trust was one of just three land trusts recognized for its third accreditation, of 1,363 land trusts across the United States.
"One thing that unites the Estes Park community is land. Since 1987, the Estes Valley Land Trust has preserved nearly 10,000 acres of land for the people and wildlife of Estes Park, Larimer and Bounder counties. We're very proud to be nationally recognized, once again, for our work", said Robin Harding, President, Board of Directors.
The Estes Valley Land Trust went through a rigorous 9-month process with the Land Trust Alliance (LTA), a national organization, to evaluate its business practices related to governance, financial records, recordkeeping, conservation easement drafting and other critical practices. In the end, LTA recognized the Estes Valley Land Trust as an accredited land trust without any areas for improvement. 
LTA also requested the Estes Valley Land Trust share some of their business documents, to be used as a template for other land trusts across the nation. "It was a real complement to our Finance Committee and another example of the incredible leadership the Board of Directors provides the land trust", said Jeffrey Boring, Executive Director.
"This recognition is really a testament to all our members and they deserve a big thank you. We are a community-based organization and our members volunteer thousands of hours to help us conserve land. Without the support of the community, the Estes Valley Land Trust would not have been nationally recognized", Boring continued.
A complete list of accredited land trusts and more information about the process can be found at landtrustaccreditation.org.