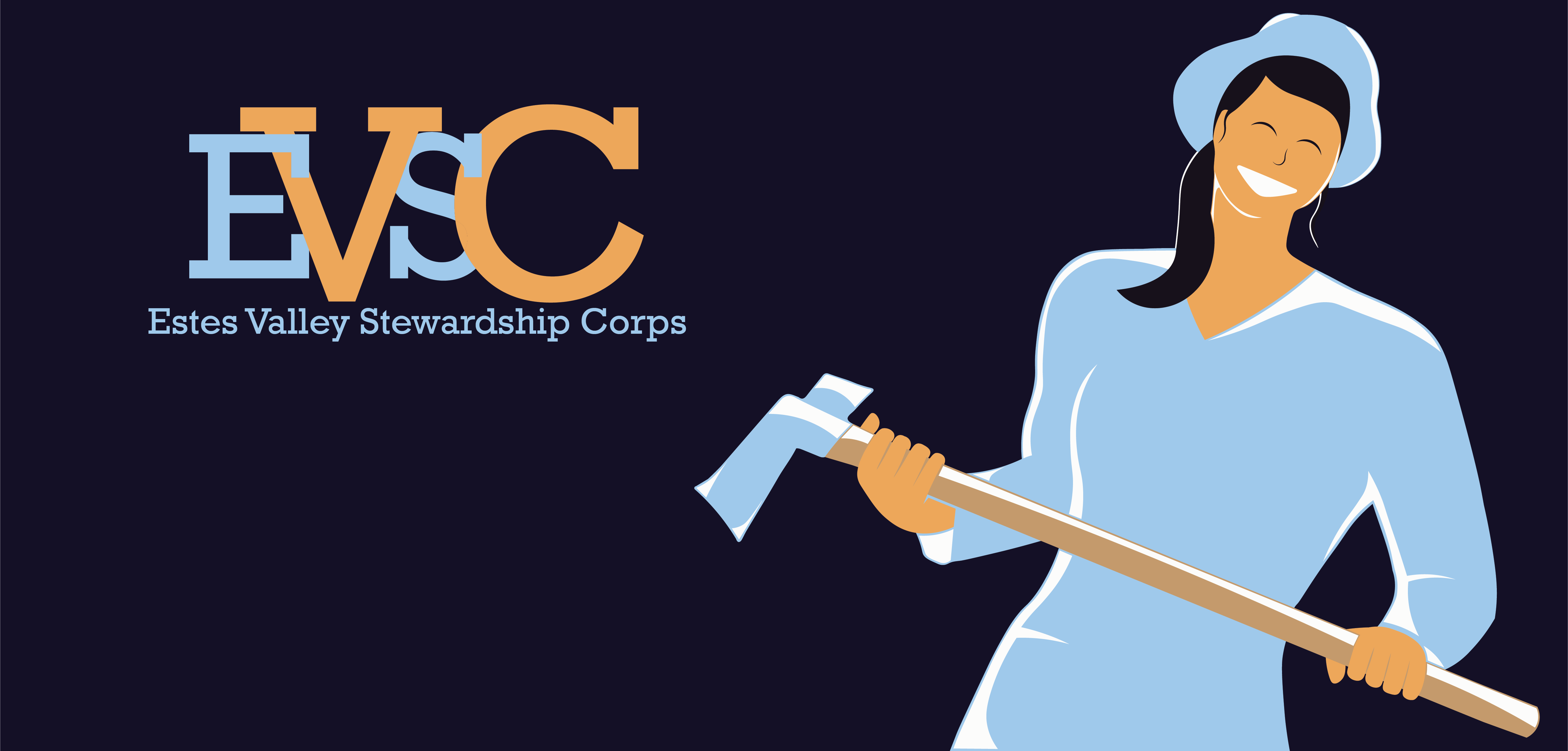 The Estes Valley Land Trust developed a new program to help our conserved lands and provide relief to the Estes Park community at the same time!
Remember the Civilian Conservation Corps of the 1930's (see this short film for a reminder), when thousands of young men built trails, planted trees and helped protect our natural resources? This year, the Estes Valley Land Trust has created a similar program, though on a much smaller scale, to help with the management of nearly 10,000 acres of land under conservation easement. 
Thirty residents of Estes Park (men and women) will be selected for the Estes Valley Stewardship Corps and will receive a $500 check from the land trust during the COVID-19 pandemic. To qualify for the Corps, the resident must have lost their job or been furloughed due to the virus and must pledge 20 hours of service to the land trust when it is safe to work together again. This model helps our local workforce make ends meet now, and provides a total of 600 hours of service on our conserved lands later. 
Approximately 20 donors stepped forward to fund the Estes Valley Stewardship Corps and once the pandemic passes, the Corps will be working with our partners to stack slash, pull weeds and repair trails. If you donated a conservation easement to the land trust and have a project for the Stewardship Corps, please let us know.